WhatsApp working on search feature for Updates tab? Here's what we know
The screenshot shared by WABetaInfo revealed that the Meta-owned app has plans to introduce a search button within the top app bar. This feature allows searching for status updates and verified channels without opening the channel directory.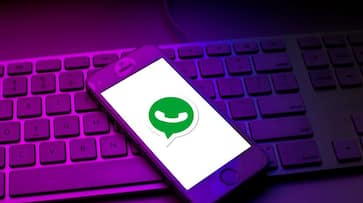 The Meta-owned instant messaging application WhatsApp is reportedly working on a search feature for the Updates tab. Without having to visit the channel directory, users will be able to search for status updates, following channels, and other verified channels using this functionality.
We learned that WhatsApp is currently developing a search tool for the Updates tab thanks to the most recent WhatsApp beta for Android 2.23.20.16 update, which is accessible on the Google Play Store, according to WABetaInfo.
According to the screenshot provided by WABetaInfo, the app, which is owned by Meta, intends to add a search option to the top app bar. With this function, you can look up verified channels and status changes without having to access the channel directory.
According to the analysis, it improves the entire channel user experience, making it more easier for consumers to find and access the material they're interested in. The new Updates tab has drawn criticism from many users, thus this functionality has to be added.
Since the search feature was eliminated with the new tab, it is currently exceedingly difficult to find a status update provided by a certain contact. According to the article, it appears that WhatsApp is paying attention to customer input since the search feature will also be included to the new Updates tab.
Users will also be able to search for following channels, which proves to be a very helpful tool, especially for those who follow several channels because it makes it simpler to locate a certain channel. The app will soon receive an update that will include the search tool that is being developed for the Updates page.
The Meta-owned app is also developing a feature that will let you manage the automatic deletion of channel media from your smartphone in the meantime. Users can submit photographs using the channels function, but channel owners can also provide links to information and media like photos and movies.
 
Last Updated Sep 30, 2023, 12:40 PM IST