WhatsApp to soon introduce feature to find and follow Channels; Check details
WhatsApp Channels is a one-way broadcast tool that provides a private way to receive updates from individuals and organisations within WhatsApp. The official changelog mentions that it's now possible to find and follow channels to receive updates about topics users care about right within the new Updates tab.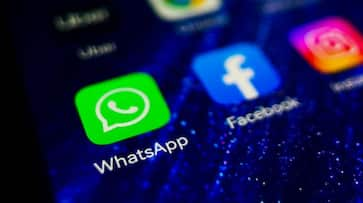 WhatsApp, the widely used messaging programme owned by Meta, is gradually enabling users to search for and follow Channels, as well as provide broadcast updates with their followers. WhatsApp Channels is a private method of receiving information from people and organisations inside WhatsApp. It is a one-way broadcasting mechanism.
"We recently found out that WhatsApp has officially disclosed the option to locate and follow channels for the first time in the app update notes," WABetaInfo said, citing the official changelog.
The report claims that the official changelog indicates that users may now locate and follow channels inside the new information tab to get information about subjects that are important to them.
The Meta-owned app has previously made similar disclosures, but this is the first time such information has appeared in the update notes. It is worth noting that this functionality has been available to many customers for over a month. However, a small number of users were still unable to access channels during the initial deployment.
"Thanks to the latest update available on the App Store, the instant messaging app is now widely rolling out this feature even to those people that weren't able to experiment it with the previous versions of the app," according to the news release.
Wait a while if you don't have this function; according to the official changelog, some accounts may get it in the upcoming weeks.  In the event that you apply this update and still don't have this capability, it is recommended that you update WhatsApp often from the App Store and the TestFlight app. According to WABetaInfo's report, iOS users who install the most recent version of WhatsApp from the App Store may use the channel creation functionality.
 
Last Updated Oct 11, 2023, 9:59 AM IST