Tushar Ganeriwal's digital portal Rochak Tathya is read by 4 million people daily
Founded in October 2017, Rochak Tathya has grown to be one of the most popular social media digital portal in India.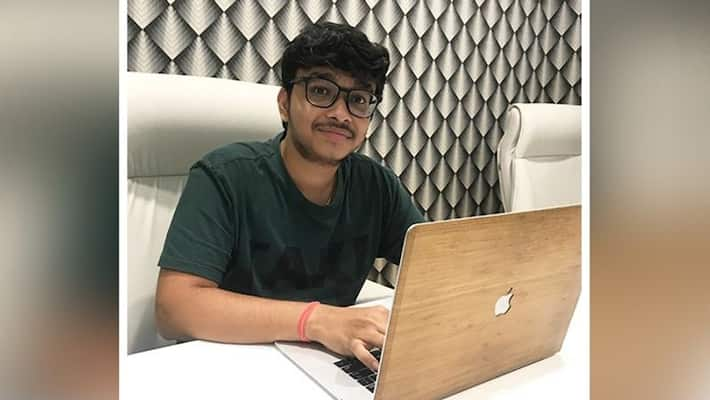 Currently, it is being followed by 3.1 million people on Facebook and 1.1 million people on Instagram.
When he was 15 years old, Tushar already knew that he wanted to do something different with his life, instead of following the beaten path. At an age as young as 15, he was hired by 9Apps to manage their social media pages. Soon, Tushar learned that the digital marketing game was much bigger and he left to explore larger things. 
When he asked his father for investment of INR 50k, he was denied. But he did not let that this failure bog him down. He understood that no one is going to fund a 15 years old kid whose income will come from the internet, so he decided to gain capital by his own. To this end, he searched for firms that had poorly handled social media pages and contacted them. With some hard work, he was soon hired by a news channel in Dubai. 
Within couple of months, he had impressed them with the results and was making 6 times more money than the initial capital he needed. But Tushar was never one to stop. He had bigger dreams, and he started researching further. Soon, he discovered that Facebook was a huge, untapped market, and there are very few platforms that are creating content for Hindi audience. 
With this in mind, he started the platform गुदगुदे चुटकुले. In less than 2 months, the platform had gained 1 million followers. This is when Tushar realized the true potential of a Hindi audience, and why most marketers fail to tap into a niche. While most people try to follow the tried and tested path, no one actually bothers to do the research and find out what is missing in the market. Tushar is one of the few people who understood this and implemented it to increase the reach of his platform. 
It was also around this time when he started some pages and portals in German. Very soon, 2 of his websites were getting ranked among the top 100 German websites on the internet. Tushar then decided to employ his knowledge on a Hindi language platform, and that is how Rochak Tathya was born. On his birthday, October 28, 2017, Tushar started this fact sharing platform. Even though he was just 17 years old at the time, he already had enough knowledge and experience to make the venture successful. 
And that's exactly what he did. Within a few months, the platform had over 2 million followers, and it had more reach than any other Hindi language platforms in India. Today, Rochak Tathya is followed by more than 3 million people on Facebook and more than 1 million people on Instagram. It is being viewed by over 50 million people every month. He has also worked with Aajtak, Navbharat Times, Punjab Kesari, Western Union, Asian Paints, Vmate since then.
With his hard work and perseverance, Tushar Ganeriwal has emerged as an inspiration for young India.
Last Updated Aug 5, 2020, 4:19 PM IST