Mangalore has the highest average orders of sex toys.
Telangana men like to wear sexy underwear.
Thiruvananthapuram women outnumber men in buying sex toys.
We live in a conservative society. An intimate scene in movies is chopped off and despite being among the top 5 sexually active countries, talking about sex is a taboo. But, looks like more Indians are now warming up to the idea of sex toys.
Thatspersonal.com, an online store that sells sex toys, has conducted a new survey telling you how India loves its sex toys. It is offering an interesting city-wise break up of which city loves kinky toys, usage patterns, trends and so on.
Men buy more sex toys than women, except in cities like Thiruvananthapuram​
The survey finds out that 62 percent buyers of sex toys were men while 38 percent were women. However, when it comes to cities such as Pune, Baroda or Thiruvananthapuram, women outnumber men.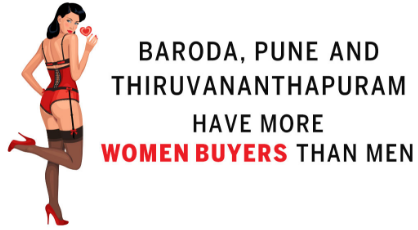 Karnataka second in the list of sex product buyers
Maharashtra tops the list of sex product buyers, followed by Karnataka, West Bengal, Tamil Nadu and Andhra Pradesh. Interestingly, Gujarat is ranked sixth among the cities, but makes its way up to the third spot during Navaratri, says the survey.
When it comes to cities, Mumbai tops the list for the most sex toys buyers, according to the survey. It is followed by Delhi. In tier 2 cities, Noida takes the top spot, followed by Lucknow, Jaipur, Gurgaon and Chandigarh. In tier 3 cities, Shillong ranks first, followed by Nanded, Imphal and Anantapur.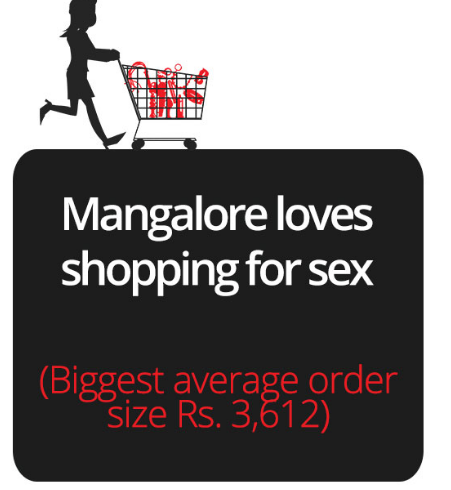 Candy panty and other kinky products
The survey also highlights that West Bengal buys most candy panties, while Assam is the most kinky and BDSM product buyer. While nurse costume is the most bought role play costume, other others in list include handcuffs, lubricants and intimate massagers.
Some other insights from the survey are Telangana men like to wear sexy underwear, women in Punjab buy most number of sexcitement items, Uttar Pradesh is the biggest buyer of penis enlargement products and Mangalore has the highest average orders.
The report is a result after analysing data from over 80,000 orders, 52 months of internal traffic and customer interactions, along with surveys.
You can read the complete report here.