iPhone 15 overheating issue: Apple releases iOS 17.0.3 to solve it; Check details
Apple has released a fresh software update labeled as iOS 17.0.3, which includes release notes specifically addressing the issue of iPhones experiencing higher-than-anticipated temperatures.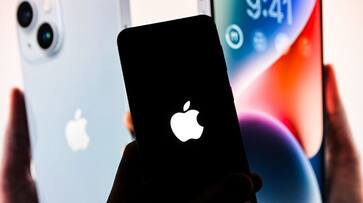 Over the week, Apple explained that reports of iPhone 15s overheating were linked to multiple factors. These reasons included specific app-related difficulties like those with Uber and Instagram, background processing after data transfer, and unidentified bugs in iOS 17.
Today, the business unveiled a brand-new software upgrade known as iOS 17.0.3, along with release notes that address the problem of iPhones overheating more than expected.
Apple found and fixed two vulnerabilities that affected both iOS and iPadOS in a security update that lists the patches in this patch. The first vulnerability concerned a kernel exploit that a user with physical access to the device could be able to use maliciously.
In a statement, Apple said that "it may have been actively exploited against versions of iOS prior to iOS 16.6." The second issue addressed in the update related to a bug in libvpx, which had previously raised concerns and had been noted by CISA (Cybersecurity and Infrastructure Security Agency). 
To get this update, you can verify and download the latest version through the Settings menu on your device. The update from Apple is approximately 400MB in size. Apple's official remarks mostly ascribe the issue to software-related concerns, despite rumours that the iPhone 15's upgraded CPU or the usage of titanium components may have caused hardware problems. They also recognise that utilising USB-C chargers might result in overheating.
It's crucial to note that Apple previously released a patch following the release of the iPhone 15 to address data transfer difficulties that some new customers had experienced. Additionally, the business is now beta testing iOS 17.1, a more significant update.
 
Last Updated Oct 6, 2023, 11:42 AM IST