Instagram working on X-like feed? Soon you may see posts from verified accounts only
The feed will show posts only from people who pay for Meta Verified. Meta Verified toggle will appear as an option under "Following" and "Favorites". Meta introduced its Meta Verified program for Instagram and Facebook earlier this year.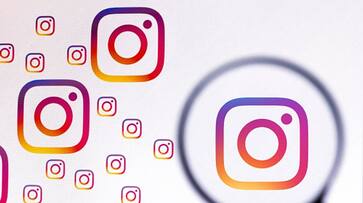 To increase its paid verified user base, Meta is looking at additional strategies. Instagram CEO Adam Mosseri recently revealed that the firm is exploring a new feed option that would only display posts from verified users. This implies that users won't have to navigate through their whole feed to view content from the influencers, companies, and celebrities they love.
Instagram's Meta Verified membership service, which verifies users' identities and grants them access to additional benefits like priority customer care and exclusive stickers, includes the new feed option. According to Instagram CEO Adam Mosseri, the new feed feature helps brands and artists gain exposure.
"We're testing a way for people to explore their Instagram feed and reels by toggling to only Meta Verified accounts. We're exploring this as a new control for people and a way for businesses and creators to get discovered. Let us know if you'd be interested in using this," said Mosseri in a message on his Instagram broadcast channel.
Additionally, Mosseri released a screenshot showcasing the new feed option. As per the image, when users hit the Instagram logo, the "Meta Verified" option will show up under "Following" and "Favourites".
In addition to enabling non-verified users to follow material from verified users, the new Meta Verified functionality will be more targeted at attracting people who utilise the Meta verified tag. Because of this, paying $11.99 for Meta Verified on the web or $14.99 for an app may become a more alluring option for companies and creators looking to reach a wider audience.
According to Mosseri, Instagram is developing a new feed for verified users. The platform is requesting that people let them know whether they would be interested in utilising it. He withheld information on the test's size and qualifying requirements, though.
In case you missed it, the business earlier this year introduced Meta Verified, a premium subscription service for Facebook and Instagram. Better customer service, impersonation prevention, and a blue verification checkmark are all provided to customers of the subscription service. After launching the programme in Australia and New Zealand for testing, Meta brought it to the US and to companies. Then, in the spring of 2023, it was introduced in the majority of global markets, including the UK, Canada, India, and others. 
 
Last Updated Oct 26, 2023, 12:27 PM IST