Google's latest AI-powered search feature will allow you to create any images
Google is finally bringing its AI-powered Search to the public, allowing them to create images using AI tech and more. Google is rolling out the AI feature for Search users in an experimental way, which means the access to this tool is limited to select markets for now.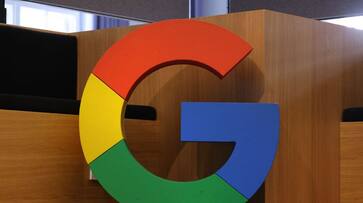 Google Search now has the power of Generative AI, which can be used to produce AI pictures from any request. Google simply argues that many of you experience circumstances when you know what you want in a picture but can't locate it, even when you search for it. That is where the Generative AI-powered Search will assist you in providing the appropriate cue to create the precise image that you want.
"So, beginning today, we're introducing the ability to create images with our generative AI-powered Search experience (SGE)," Google says in a blog post. Google is testing the AI function for Search users, which means that access to this tool is now limited to a few areas.
The business is also making it simple to produce photographs with Generative AI by including a built-in function in Google's photographs page. "This feature is supposed to display while you're searching for inspiration, like "minimalist halloween table settings" or "spooky dog home ideas," the post continues.
There is no doubt that Google has been late to the AI party, with Microsoft already profiting from its investment in OpenAI to integrate ChatGPT into Bing and even the Edge browser. People have been able to generate photos and have their questions answered by the AI chatbot, which has now reached version 4.0 and is also accessible with enhanced security in an enterprise edition.
But Google is definitely not in a hurry to follow or match its competitors since it wants to introduce AI to the public in an ethical manner. "We're building safeguards into this experience and blocking the creation of images that run counter to our prohibited use policy for generative AI, including harmful or misleading content," according to the blog post.
In reality, the business is now restricting access to the Generative AI avatar of Search to English users in the United States, and you must join up for the SGE trial and be 18 years or older to use this new version of Search on mobile or desktop
Last Updated Oct 14, 2023, 3:57 PM IST