Facebook, Google Ads are going to trend in the new era says Rishabh Jain, a young entrepreneur from India
Rishabh Jain is a Facebook Ads and Google Ads expert who knows how to effectively use these methods to get quality sales.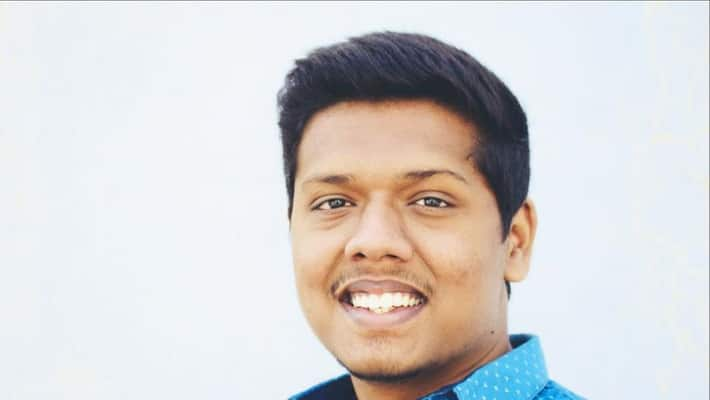 Rishabh Jain is one of the top young entrepreneurs in the field of Digital marketing. He is a Facebook Ads and Google Ads expert who knows how to effectively use these methods to get quality sales. His expertise domain is the primary reason for the success of his company Digital Business Incubator. 
Digital marketing is one such domain that is never going to be in loss or isn't going to trend. This innovative platform is best if you have proper knowledge about running them for your clients and getting them quality leads - says Rishabh when we asked him about what he thinks about Digital Marketing platform.
He further adds Digital marketing is a vast domain. If you are thinking of grasping each and everything and with perfection - it will lead you nowhere as nobody can have good hands-on every niche of digital marketing. He further clarified that although everybody can learn and grasp the entire digital marketing thing, it needs to be a particular niche when it comes to expertise. 
He also mentioned that within two years, he has successfully worked with more than 35 clients so far, and several other projects are in the pipeline. He gives the credit of his company's success to the entire team, where he and his teammates have worked on various projects related to growing sales and businesses with the help of Facebook ads & lead generation. 
Rishabh Jain started Digital Business Incubator at an early age, making himself at the top in the list of young entrepreneurs in India. He was a regular 9 to 5 guy who used to work in a company. In that particular company, Rishabh got the opportunity to work on several projects related to social media marketing and was also involved in other digital marketing projects. This is the company where he gave a thought to learn and grow in this field itself. He watched several influencers videos, read texts, and acquired knowledge. From there, he never moved backward. 
While talking to him, Rishabh said that Facebook Ads and Google Ads are trending and will be prominent factors forever in the growth of any business in today's era. When asked about it in detail - he said one should know to analyze business, their past working process, and campaigns. Based on that, applying logic gets me a good conversion for my clients. I am more into Facebook ads, as this is what I know and do. He further added, Digital Marketing, especially Facebook ads, will grow business in the upcoming days. Digital marketing is one such domain that can help you generate millions of revenue when done effectively and strategically. "It's all about strategies and logics",- Rishabh says while opening Facebook ads in detail. 

Further, when we asked about his plans, he informed us that right now, he has lots of clients to handle. He also told us that he is pretty much interested in educating aspiring digital marketer, and soon he will start this campaign for those who need the guidance. 
While ending this conversation, he also advised aspiring young entrepreneurs to be focused on whatever niche they want to start their businesses. We wish him all the best for his future ventures and the growth of his business.
Last Updated Jun 7, 2020, 4:51 PM IST