Elon Musk's X to test $1 annual subscription model 'not a bot' for liking, reposting and quoting posts
This article discusses X's plan to test a new subscription model, 'Not A Bot,' involving a $1 annual fee for basic features, with a focus on countering bots and spammers.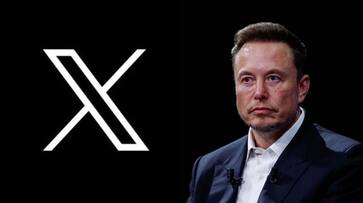 Social media platform X, formerly known as Twitter, announced on Tuesday its plan to test a new subscription model, introducing a $1 annual fee for basic features. This new subscription, named "Not A Bot," will charge users for actions like liking, reposting, quoting other accounts' posts, and bookmarking posts when using the web version of the platform.
The primary objective behind this subscription model is to counteract bot accounts and spammers, as X stated, with the fee varying by country based on exchange rates. Initially, the "Not A Bot" model will be made available to users in New Zealand and the Philippines. Existing users will remain unaffected during this testing phase. However, new users who choose not to subscribe will be limited to viewing and reading posts, watching videos, and following accounts.
Bot accounts have been a persistent concern, especially for Elon Musk, who acquired the company last year. In July, X implemented tweet-viewing limits to ensure the authenticity of its user base. Earlier this month, Reuters reported that X CEO Linda Yaccarino had discussions with X's lenders, during which she mentioned the company's plan to test three subscription tiers based on the number of ads displayed to users.
In August, Musk disclosed that X would eliminate a protective feature that allows users to block other accounts. The block function on X enables users to prevent specific accounts from contacting them, viewing their posts, or following them. Musk announced on the platform that "Block is going to be deleted as a 'feature,' except for DMs," referring to direct messages. He added that X would retain the mute function, which shields a user from seeing posts from specified accounts without alerting the other account to this action.
Last Updated Oct 18, 2023, 12:53 PM IST