Robust sales of compact sports utility vehicles like Maruti Vitara Brezza, Hyundai Creta and Renault Duster are boosting overall passenger vehicle sales in India
Buyers having earlier opted for larger UVs are migrating towards compact UVs given regulatory challenges
According to a report by India Ratings and Research (Ind-Ra), during the April to December period of current fiscal, utility vehicle volumes grew by 33 per cent as compared with a mere 2.5 per cent for cars, while the overall growth rate for passenger vehicles stood at 8.6 per cent.
The surge in UV sales volumes can in turn be attributed to the success of new compact UV models like Maruti Suzuki India's Vitara Brezza and Creta from Hyundai Motor India. The companies reported 124 per cent and 70.5 per cent year-on-year growth in volumes, respectively, in UV sales in the April-December 2016 period.
In line with the increased volume contribution from UVs, the share of UVs in total domestic PV volumes has risen to almost 25 per cent in April-December 2016 from 21 per cent in the financial year ending 2016, the report said.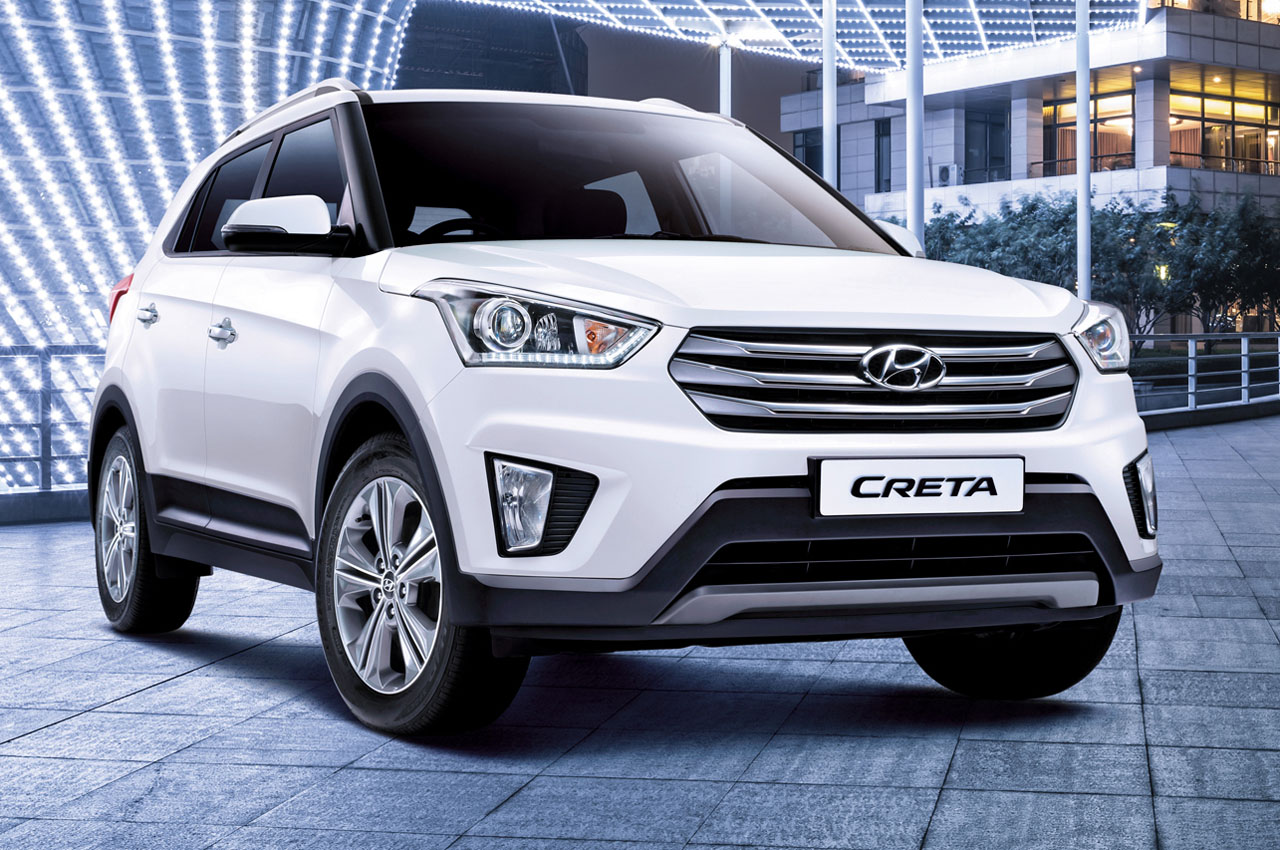 SUVs are preferred by most customers because of our road conditions (read potholed and no roads), the comfort it offers on long journeys, can seriously carry loads and more than 5 passengers easily and also because of its bulk, which is helpful in muscling ahead of the pack on the roads. The functionality offered by these vehicles are also most desired like all-wheel-drive, off-roading capabilities, water-wading abilities and other such features, along with a whole gamut of safety features.  Not only that, the bigger the car, the better your financial status, is also an image propagated by the SUVs.
India's love affair with SUVs began chiefly because of the break they offered from the regular hatchbacks and sedans, also the fuel used in these vehicles are diesel, so at a time of rising petrol costs and the alternative being cheaper in comparison, consumers were naturally drawn to these bulky cars.
Now, however,  there is a shift being witnessed in consumer preferences, we still love SUVs but only have scaled down to cheaper, smaller and compact SUVs. The bada hai toh behtar (the bigger the better) thinking  being  discarded in favour of affordability and requirements. Compact SUVs offer you ease of movement on the road, sharp and stylish looks minus the bulk and good handling even.  When a lesser priced car can offer you the same comforts, looks and seating as good as a bigger SUV, then why not the former?
Also read: 10 upcoming cars to watch out for in 2017
The compact SUV segment emerged in India sometime around the time compact sedans were enjoying the market attention and there were majorly four carmakers who started this merry wagon – Mahindra, Maruti Suzuki, Hyundai and Honda.  In purchasing terms, the compact SUV is preferred over SUV because of it being a five-seater with engine capacity of less than 2,000cc, and an entry-level price of Rs 7-11 lakh and some even coming under sub-four metre barrier to encourage further cost reduction.
You have Maruti Suzuki Vitara Brezza in the Rs 7.47- Rs 9.99lakh  range; Mahindra's KUV100 and TUV300 in the Rs 4.66 –Rs 7.27 lakh and Rs 7.55- Rs 9.94 lakh ranges; Hyundai Creta in the Rs 9.33 -Rs14.77 lakh  range and Honda BR-V in the Rs 9.10- Rs13.36 lakh  range, Ford's EcoSport slips in the Rs 7.25- Rs 10.86 lakh range. Notice the bandwidth of the prices and you will see each eating into each other's share with KUV100 leading in terms of low pricing.
Now, you also have fuel preferences playing a role in buying choice. Diesel is almost catching up with petrol prices and in many places availability of the fuel is also in consideration. While earlier SUVs were chosen primarily because of their diesel-guzzling ability, these compact  SUVs are offering the buyers a petrol option, available in cars like the Creta, KUV100, Ford EcoSport and Renault Duster .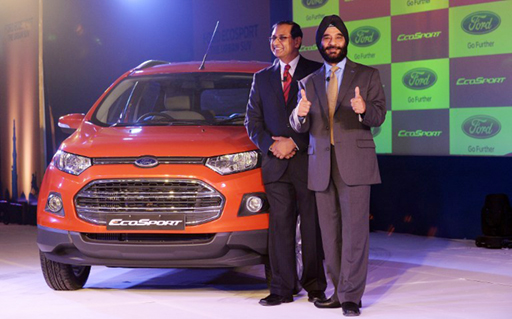 The Indian car market is maturing slowly, with influx of new body styles, new colour options, and a whole range of gizmos to sweeten the deal, consumers are always looking out for something  new. These compact SUVs give them the much needed respite from rising prices, old and dreary designs of hatchbacks and the elitist view attached with sedans. It's the case of the aspirational Indian.
 Also SUVs with engine capacity above 2000cc have attracted a penalty and ban so the public is avoiding them.  Hatchbacks too have slowly wisened up to the competition, sensing the public's sway in favour of more and bigger the feature list (space and safety). A case in point being the Renault Kwid, Dastun Redi-Go and more.  Small cars will never lose their charm thanks to their affordability but it never hurts if hatchbacks learn to offer more in small packages.
So now while the UV influx is not set to abate anytime soon. The Indian auto industry is expecting much better days ahead with more niche segments forming and international brands seeking to make inroads into Indian markets.