20-year-old Indian ethical hacker Aditi Singh finds security hole in Microsoft Azure, gets Rs 22 lakh award
Self-taught young Indian ethical hacker Aditi Singh has stunned Microsoft by finding a bug in their program for which she was awarded a reward of $30,000 which is Rs 22 lakhs in Indian money. Interestingly the girl found the bug two months ago and informed the company.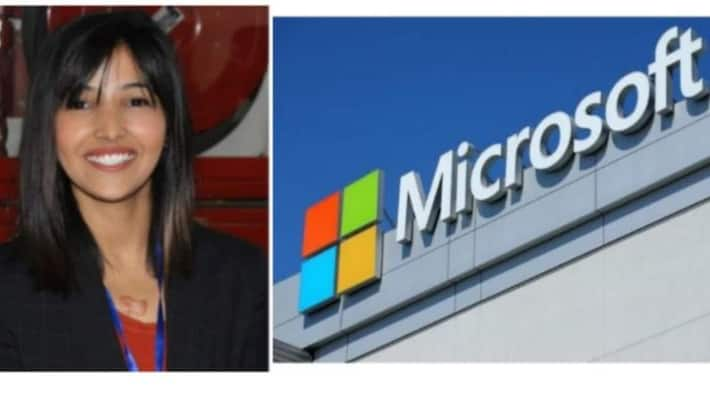 20-year-old self-taught ethical hacker and bug hunter stunned Microsoft as she cracked a bug in Microsoft's Azure (a popular cloud platform) for which the company awarded her Rs 22 lakh.
Aditi Singh, originally from Delhi and a medical profession aspirant, failed to crack the exams, but she has the knack to hack systems and find bugs in software programs.
How did she find the REC bug?
As per reports, the girl says she noted that the company had written the code directly but they failed to first download the Node Package Manager (command line tool that installs, updates or uninstalls Node.js packages in your application). "Developers should write codes only after they have the NPM," Aditi was quoted as saying.
As per reports the company did not act immediately. The company was checking if anyone had downloaded the insecure version of the system. Once confirmed they reached out to the girl.
The girl first joined Allen Institute in Kota to pursue medical profession but dropped out and later managed to enroll in Bachelors in Computer Science stream in another institution. While studying she learned about Javascript and other programming languages on YouTube. While still in school she hacked into the MapMyIndia company and showed them about the vulnerabilities they have, the company noticed her talent and hired even before she could complete her graduation.
According to reports, the girl realised her talent when she hacked her neighbor's Wifi password. The girl so far has been able to find bugs in other platforms like Mozilla, Paytm and HP. The girl says she gained confidence in ethical hacking after she discovered an OTP bypass bug in TikTok's Forgot Password system a few months back. Recently she won Rs 5.5 lakh as she found a bug in Facebook too.
While many software engineers from top institutes are deployed for bug hunting in softwares, youngsters like Aditi Singh are one such talent who will be a source of inspiration for learning on her own in cracking the bug by researching online.
It is reported that acknowledging her talent, University of California, Stanford University, Harvard University, Columbia University all have sent appreciation letters. Besides, she has been highlighted in the Google hall of fame.
Last Updated Jul 2, 2021, 11:37 AM IST