New edible fish offers a substitute for Kerala's favourites
The new species, Indian Chub Mackerel, was first identified on the coast of Gujarat.
The new variety is thriving in Kerala waters, and its landing has more than doubled in a year.
The newly identified species of fish is expected to boost the marine fisheries sector in Kerala.'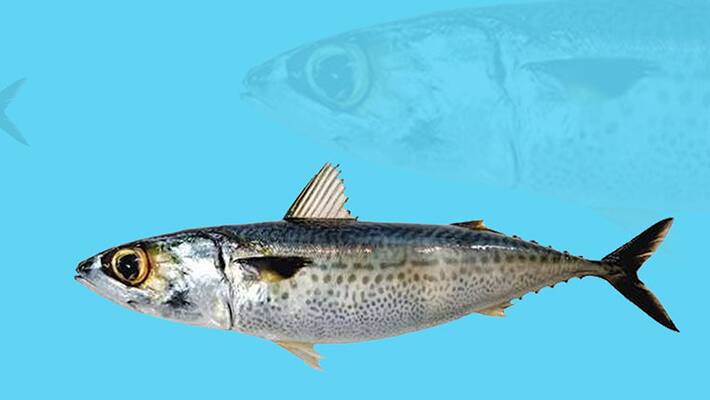 At a time when the landing of oil sardine (mathi) and Indian mackerel (ayala), the most favoured fish varieties on Malayalees' platter, is steadily on the decline on Kerala coasts, the marine scientists have come up with the good news that would cheer up seafood lovers. The researchers of Kochi-based Central Marine Fisheries Research Institute CMFRI) have identified a new species of mackerel on the coasts of Kerala, that could compensate the dwindling stock of sardine and common mackerel.
The new species is called Indian Chub Mackerel is found in abundance along Kerala coasts, and 25 tonnes landed in harbours across the state this year alone. It has soft meat and tastes like the Indian mackerel. The new fish, with black spots and round shape, is scientifically named as 'Scomber Indicus' and 'pulli ayala' or 'pulli thiriyan' in local parlance. 
The unprecedented fall in the availability of common varieties like oil sardine and mackerel in the past few years had pushed the traditional fishermen in the state into a serious livelihood crisis. 

Indian Club Mackerel was first spotted on Gujarat Coast in 2015. Last year, a total of 10 tonnes landed in harbours across Kerala. The catch of the new variety more than doubled and touched 25 tonnes this year, promising a possible replacement for the falling Indian mackerel stock. 
Another significant aspect of the finding is that this year's Indian Club Mackerel catch mainly consisted of juveniles ranging between nine to 21 centimetre long, an indication that the conditions in Kerala waters are favourable to the new fish.  
Last Updated Mar 31, 2018, 6:47 PM IST