The mini forest had 250 saplings.
Say Trees planted the saplings who confirmed that the sapling on fire have survived.
Say Trees' volunteer stated that intensive care is required to save the saplings.
Bengaluru is a city of diversity and home to many due to its sublime weather condition which is the result of continuous efforts by various organisations and individuals. One such effort is the creation of mini-forests around the city by volunteers who plants a good number of saplings. These saplings eventually grow into trees that attract birds and provide a nice shade to the residents living around. 
One such mini forest has been created near Agara Lake in HSR Layout of South Bengaluru, and according to a Deccan Chronicle report, on February 4, this mini forest along with its 250 saplings was set on fire.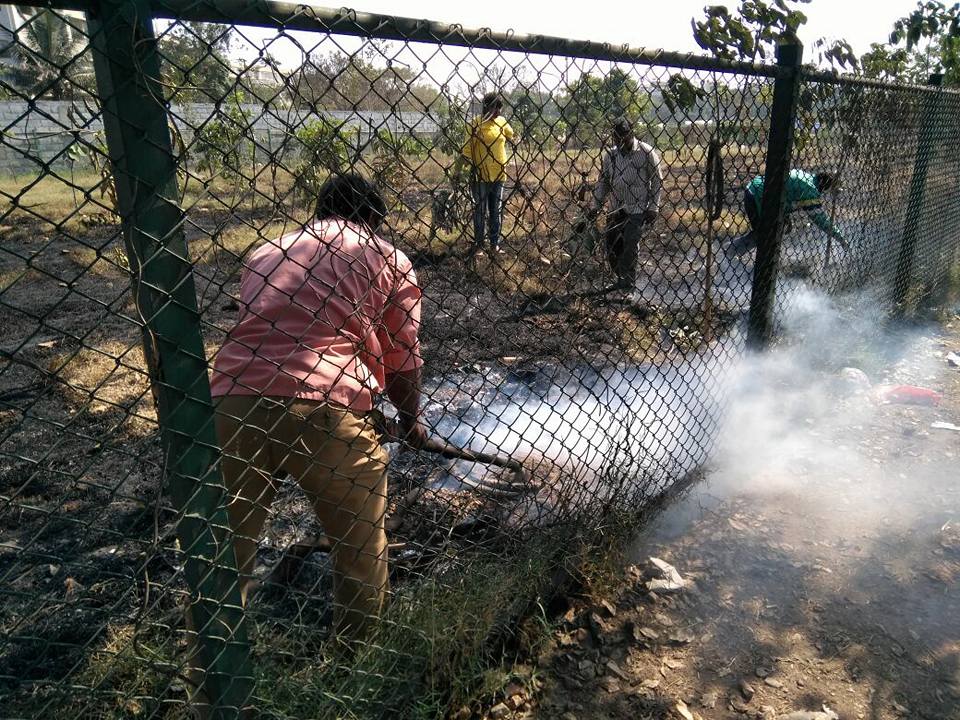 As per the report, this mini forest has a garbage dump adjacent to it that is BBMP's secondary collection point. The authority picks the trash pile from here and transports the same to landfills located outside of Bengaluru. 
The saplings were planted by volunteers of Say Trees group and one of the volunteers, Durgesh Agrahari, confirmed that the saplings have survived the fire and that they need to be watered daily for more than one month. Also, the volunteer stated that a minimum of two to three months of intense work is required for the restoration of the mini forest. 
The reason behind the fire is not yet known, and according to the volunteer, even a stray 'beedi' or cigarette butt is enough to set off the fire. Durgesh also stated that similar incident happened last year in Whitefield's mini forest. 
As on now, no investigation regarding the fire is has been ordered and BBMP has not taken any action regarding the incident or the adjacent garbage dump.