Mehdi Masroor Biswas operated the social media channels for ISIS.
He even tweeted details of the border crossings to those on their way to enlist as fighters with the ISIS
In the last 16 months, Mumtaz Biswas - the 56-year-old mother of Mehdi Masroor Biswas arrested in December 2014 for allegedly running a prolific Twitter handle for the dreaded Islamic State (Isis) terrorists - has turned up at every hearing with a faint hope that her son will be a free man one day.
"I want to be here for him. I can't leave him alone," says Mumtaz as she eagerly waits for the police to bring Mehdi to the Special Court on a hot Monday morning.
Since Mehdi's arrest, the National Investigation Agency has arrested a total of 50 men from across the country for their Isis-affiliations.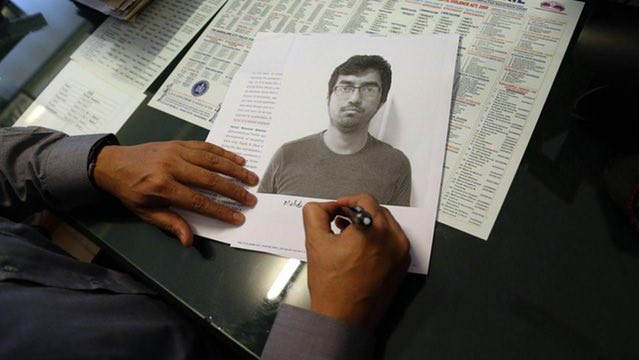 It's past 11 am, when finally five armed policemen, escort Mehdi for the hearing. Mehdi is wearing a white and red check shirt. His beard is trimmed and he looks well-fed. He looks calm and gives me a puzzled look as I sit beside his mother.
Mumtaz springs to action, and quickly flips out her phone to inform the lawyer that the police have brought Mehdi to the court. Mehdi whispers "salaam Alaikum" to his mother, while the police gently direct him to the bench and take off his handcuffs.
Hesitant to approach him, Mumtaz waits for the lawyer, who after arriving goes straight to Mehdi to talk to him and then asks the mother "Why have you come? Didn't I tell you that there is no need for you to be here?"
Within five minutes, Mehdi is escorted into the court and in less than a minute, the judge gives another date for the hearing.
The hearing is over. "This is how it goes. The proceedings get over within minutes and we get another date," laments Mumtaz, who by-heart now knows all the sections imposed against her son, including the date and time when her son was picked from his house in Jalahalli in December 2014.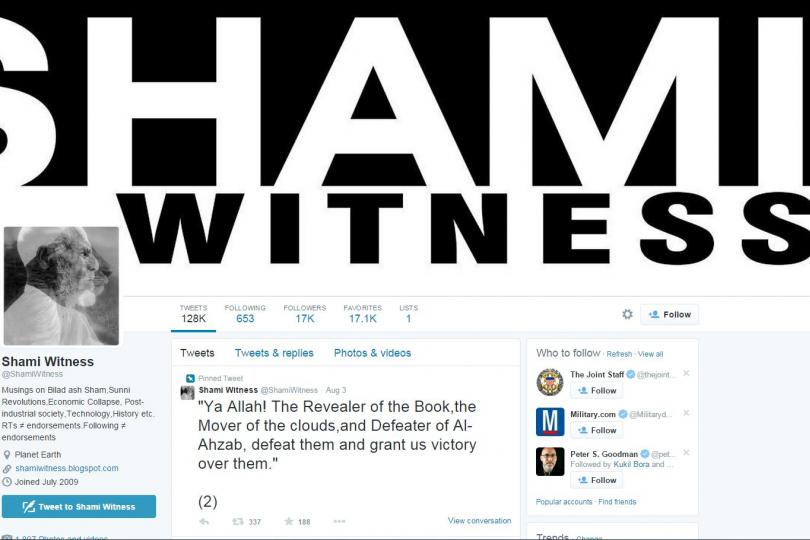 In her son's defence, Mumtaz says that Mehdi was arrested for being an Isis supporter in 2014, however, the Sunni Wahhabi group was banned as a terrorist organisation in India only in February 2015.
"He thought he was merely promoting his religion, had he known that it was illegal he never would have even looked at any of the Isis stuff," Mumtaz says.
Mehdi grew up as a fragile child and was a loner.  "He is more a daughter to me than a son. In fact, his sister is more active. He would be beside me all the time," says Mumtaz.
Narrating a childhood incident, the mother says that once she took Mehdi and his sister for swimming, but he ended up drinking water and grew so scared of swimming that he never again dared to swim. On the contrary, his sister aced it, she adds.
Even she wonders what must have attracted Mehdi towards running the social media accounts for Isis. "There are times when I visit him in the jail I tell him that if he had a girlfriend, he would have spent more time with her instead on the Internet," she says.
She then adds that she was waiting for him to finish his MBA (Masters in Business Administration), following which the family planned to get him married. Mehdi sat for his Common Admission Test 2014 in November and was arrested on 13 December evening by the Bengaluru police.    
Mumtaz, however, rubbishes all claims that her son has been radicalised by Isis. "It is not possible. He only had Hindu friends in West Bengal. In our area (Kaikhali, Kolkata) inter-religious marriages are celebrated," she said.
Mumtaz does not know what future awaits her, but the family is struggling financially as they wait for Mehdi's return.  While the lawyers fighting for Mehdi have said that they will not take any money, till they secure his release, the family is struggling financially.
"His father is bed-ridden. For his case we are still keeping his apartment," the mother adds breaking down into tears as she reveals that she is going back to West Bengal to sell off their car as they need the money.
Mumtaz is sure her son will be free. But she doesn't know when.
"He was my hope for the future,"  Mumtaz says as she gets ready to leave.