₹48 crore in raids, 1300 people deposit ₹1 crore in cash: Big money in Karnataka
Top IT official confirmed that undisclosed assets worth ₹48 crore recovered in Karnataka and Goa raids after demonetisation.
Officials stated that more raids will be conducted in coming days.
1300 people and firms sent notices for depositing more than ₹1 crore in banned currency notes.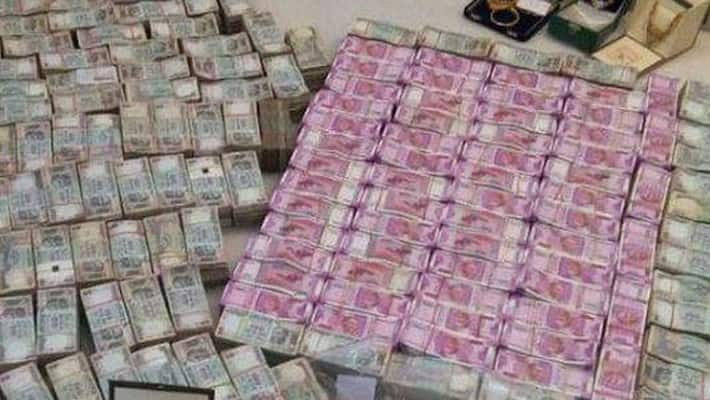 The announcement of demonetisation unmasked many truths about India, its economy, the reality of cash transactions and of course, the murky world of black money stashed in cash and income tax disclosures. 
After the sudden currency ban, Karnataka and Goa became the hubs of IT raids, and recently, Principal Chief Commissioner of I-T, Karnataka-Goa, Nutan Wodeyar, stated that the undisclosed assets worth ₹48 crore have been recovered in the raids in these two states. 
Among this, ₹22 crores black money has been recovered in new currency notes at a time when masses are standing in front of ATMs and banks for hours to withdraw limited amount of money. According to multiple reports since demonetisation, banks are running short of money and ATMs are running dry, but the astonishing cash recovered in IT raids definitely raises many questions including the nexus between black money hoarders and bank officials.
Read MORE: Demonetisation: No cash for India as new notes land in corrupt custody
The income tax official also disclosed that 1,300 people and firms in Karnataka had been sent show-cause notices after they made bank deposits of ₹1 crore and more in banned currency notes after demonetisation. 
The officials also confirmed that the IT Department has started receiving responses and 20 of them have shown interest in availing the Pradhan Mantri Garib Kalyan Yojana (PMGKY). This scheme is open till March 31 of next year, and it is the final chance to come out clean with unaccounted for money. 
Read MORE: Income Tax bill: 5 changes that will hit black money hoarders
Director General (Investigation), Income Tax (Karnataka-Goa), N Balakrishnan, also said that IT department is keeping an eye on high-value deposits, transactions, information is gathered from banks, cooperative societies, post offices and other facilities where people were allowed to get their old banned currency exchanged. 
IT will also keep an eye on fictitious bank accounts, deposits made in other individual's accounts and more raids and surveys to ensure that there is no discrepancy and money laundering.
Last Updated Mar 31, 2018, 6:53 PM IST