SM Krishna's son-in-law Siddarth goes missing from Mangaluru
BJP leader SM Krishna's son-in-law, Coffee Day owner VG Siddarth has gone missing from Mangaluru, Karnataka, since Monday night. No details are available about his current whereabouts.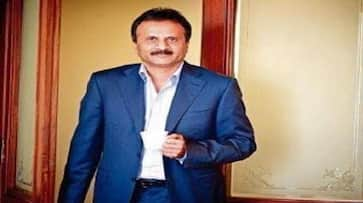 Bengaluru: Former chief minister of Karnataka, BJP leader SM Krishna's son-in-law, VG Siddarth is missing since Monday (July 29) night from Mangaluru. His phone has been switched off since then.

Siddarth, who is also the owner of business chain Cafe Coffee Day, had been to Chikkamagaluru on a business trip. After finishing the talks, he had left for Kerala via Mangaluru.

According to his car driver, Siddarth alighted the car near Jeppona Mogaru in Mangaluru, which is situated on the banks of Nethravathi River.

The driver had informed the family that Siddarth was speaking over the phone and asked him to wait as he got down from the car. 

The driver grew suspicious when Siddarth's phone was switched off as he tried contacting him after half an hour. The driver immediately called the family and informed the same.

Dakshina Kannada Police are conducting a thorough search in the region where Siddarth went missing. 

Siddarth had started a business called Sivan Securities that was renamed as Global Technology Ventures in 2000. He also started the popular food chain Cafe Coffee Day that has made the Chikkamagaluru coffee popular worldwide. 

So far, no details about the whereabouts of Siddarth are available.
Last Updated Jul 30, 2019, 5:02 AM IST