Here is why Nikhil Kumaraswamy did not file his nomination today
Astrologers had advised Nikhil to file nominations today (March 21), but the family has now postponed filing of nominations to March 25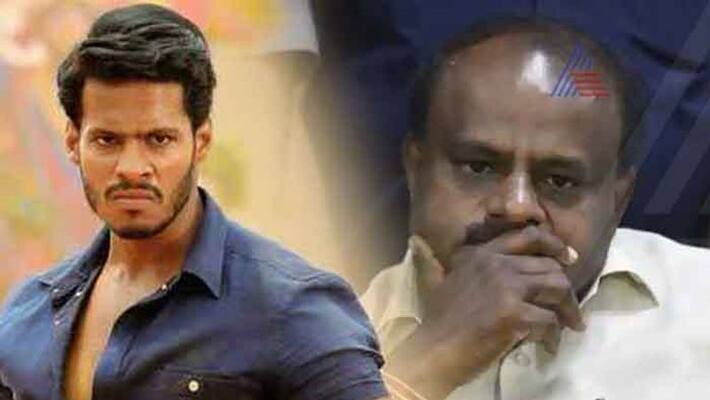 Bengaluru: Nikhil Kumaraswamy was supposed to file his nomination today, symbolically following the advice of astrologers. But Nikhil's family who makes it a point to not miss any advice from astrologers has decided to go against it this time.
The astrologers had said that March 21 was an auspicious day and Nikhil should make a partial submission of his nomination and complete formalities on Monday, March 25.
But the family has decided that the nominations will be filed in one go on March 25. It is said that March 25 is also an auspicious day for Nikhil to file his nomination.
Answering a query from the media, Kumaraswamy said that it is confusing to file nominations twice. Thus, we have decided to file it on March 25.
Nikhil Kumaraswamy is contesting from Mandya constituency against Ambareesh's wife Sumalatha, who is contesting as an independent candidate.
Sumalatha filed her nomination on March 20 and organised a rally in which thousands of her supporters took part.
Reacting to this too, Kumaraswamy said that he can gather a greater number of people than those who were present at Sumalatha's rally and said that it was no big deal.
Last Updated Mar 21, 2019, 7:34 PM IST