Crores of rupees seized from rural development dept engineer; Krishna Byre Gowda denies involvement
Income Tax sleuths conducted a raid on rural development department's executive engineer Narayanagowda Patil and seized Rs 2 crore in cash. Is Karnataka minister Krishna Byre Gowda connected to this?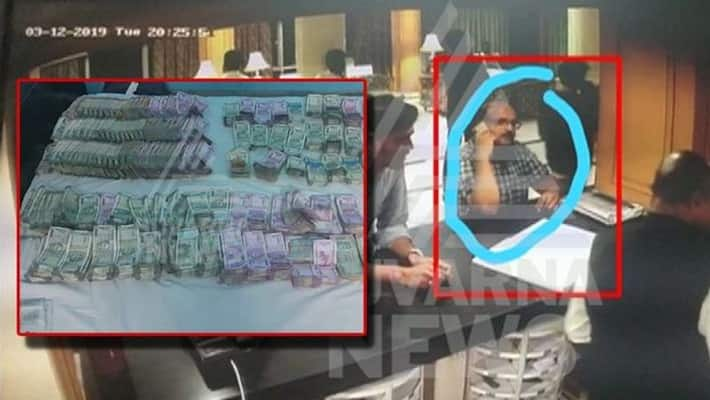 Bengaluru: As political parties are gearing up for Lok Sabha election campaign, the Income Tax department is busy checking the illegal flow of money. In a recent raid, the I-T sleuths seized Rs 2 crore cash stocked by Karnataka rural development department's executive engineer Narayanagowda Patil.
Minister of the department Krishna Byre Gowda denied any involvement in the matter. He also said that he would conduct an inquiry and obtain more details about the alleged scam. 
Narayanagowda had collected Rs 2 crore from contractors and had stocked the money in two rooms in a private hotel at Anand Rao Circle in Bengaluru. Reports claimed that the money was being collected for election purpose.
Based on a tip off, I-T sleuths had kept an eye on Patil and conducted raids simultaneously at a hotel in Bengaluru and at his house in Haveri.
Officers found Rs 2 crore cash in Bengaluru hotel rooms and Rs 25 lakh cash in his house in Haveri. As he got a hint, Patil escaped from the Bengaluru hotel. But the officers have arrested his car driver.
Sleuths are searching for Patil and are trying to find out if the engineer had collected the money on orders of any politician.
Last Updated Mar 15, 2019, 1:36 PM IST