Conductor and techie land up in police station over foot boarding argument
A row between a bus conductor and a passenger resulted in them lodging complaints against each other at Kadugodi Police station, Whitefield.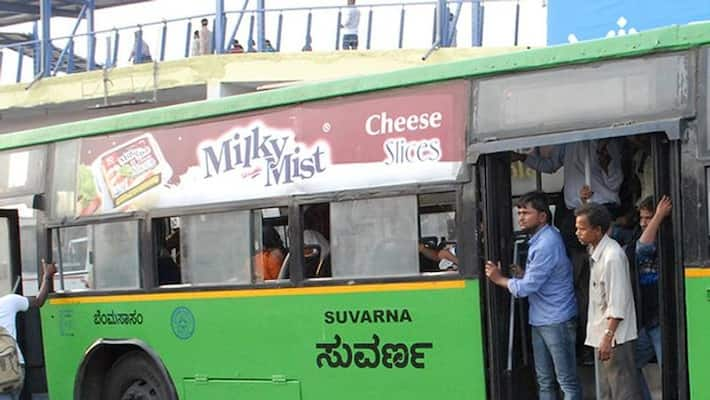 Bengaluru: A BMTC bus conductor asked a passenger not to stand on the footboard of the bus. This led to an argument and resulted in both of them filing cases against at the police station on Tuesday evening.
The cases were registered under NCR (non-cognisable report) by police.
The passenger in particular, identified as Siddharth Pankaj, is a senior software engineer with a private company at ITPB. The conductor has been identified as Krishnappa.
The bus was plying between ITPB and Tin Factory on Tuesday evening when the incident took place. Trouble began when Pankaj was standing on the footboard, blocking entry and exit of other passengers. The other passengers on the bus complained to the bus conductor and asked him why he had allowed Siddharth to stand on the footboard as they were inconvenienced.
The bus conductor asked Pankaj to retreat into the bus, but Siddharth paid no heed to him. Pankaj allegedly abused the conductor and asked him to mind his own business.
Krishnappa reportedly said that if something was to go wrong and the argument escalated, he would have to face consequences, and go through inquiry by the department with the possibility of his increment being cut.
About 10 passengers have given statements against Pankaj and have called him a troublemaker. He allegedly assaulted few passengers who got into an argument with him. He also threatened the conductor and told him not to cross his limits.
When the argument escalated, the bus driver took the bus directly to the Kadugodi Police station. Siddharth and Krishnappa then filed complaints against each other.
Last Updated May 22, 2019, 2:34 PM IST