Bengaluru: Drinkers create WhatsApp groups, alert others about presence of cops on roads
Drinkers in Bengaluru, Karnataka, are creating WhatsApp groups to intimate fellow drinkers about the presence of policemen on the roads, so that they don't get caught.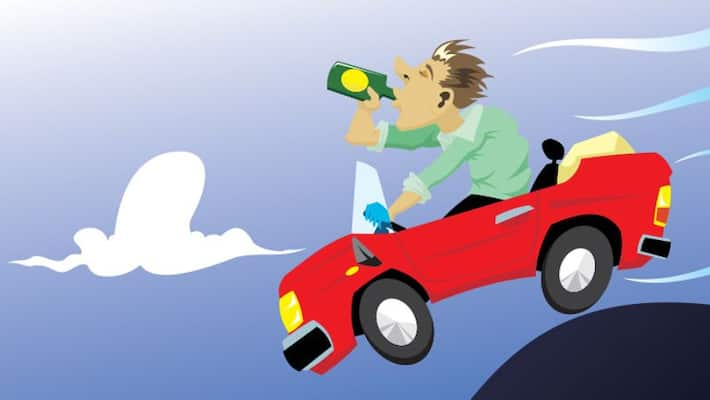 Bengaluru: Inventions in technology would serve better if they are used for betterment of mankind. But what if we said they can be used for the worse?
Cutting the long story short, a local news channel reported that drinkers in Bengaluru have created a WhatsApp group to alert fellow drinkers in case of being caught.
For example if police make a drinker undergo breathanalyser test, say, in Basavanagudi area, he immediately updates it on the WhatsApp group, thereby alerting other drinkers in the group not to pass through that area and help them escape from the roving eyes of the police.
A local resident, in the know-how of things said, was quoted by the local channels as saying, "All the like-minded alcoholics have created a WhatsApp group by misusing technology. When a drinker comes to know about the presence of cops at Gandhi Bazaar, he immediately alerts others in the group. The others choose an alternative route to go home. It is their way of deceiving the cops. Police have to concentrate more on this."
But the cops are also privy to it. Once they came to know of the creation of such groups, they have changed their way of operations as well. Now, instead of being stationed in a place, they patrol the entire area, effectively thwarting any attempt to hoodwink them.
Ravikante Gowda, the additional commissioner of traffic said, "We are not going to remain at one place but keep moving and changing it. These people need to understand that this initiative is for their welfare and their families. It is not right to deceive us. It will be helpful if they cooperate with us."
As the top cop points out, it is better to remain sobre while driving, for it is beneficial not just for the drivers, but for others as well.
Last Updated Aug 15, 2019, 4:19 PM IST