Anti-Corruption Bureau traps BDA official for demanding Rs 10 lakh from a site applicant
The Anti-Corruption Bureau officials caught Bengaluru Development Authority (BDA) official for demanding Rs 10 lakh as bribe. A BDA applicant had approached Basavaraju, a BDA surveyor for allotment of site, for which Basavaraju had demanded Rs 10 lakh. As a token amount, he was taking Rs 5 lakh cheque.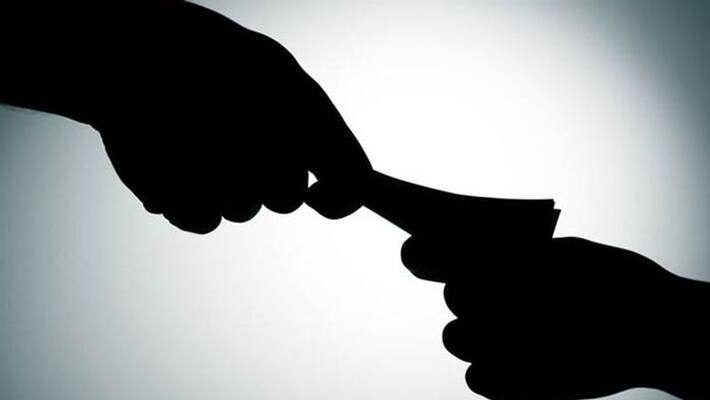 Bengaluru: Corruption rules the roost in civic agencies in Bengaluru. As a perfect example, Bengaluru Development Authority surveyor Basavaraju was caught demanding Rs 10 lakh by the sleuths of the Anti-Corruption Bureau (ACB) from an applicant for allotment of the site.
On Saturday, Basavaraju had allegedly asked the owner to come along with a cheque of Rs 5 lakh as token amount. While it was due to be handed over, Basvaraju feared being caught. Later, he appointed his namesake Basavaraju to collect the cheque on his behalf. The ACB who had received information about the deal caught the agent red-handed and then apprehended BDA official Basavaraju. The accused is said to have confessed to the crime.
The applicant had come to BDA office several times for allotment of a BDA site. Taking advantage of the situation, Basavaraju attached with the Revenue and Registration wing of the BDA, had allegedly informed the site applicant that the allotment wold be done, only after his palms were greased. Disturbed by this attitude, the applicant approached the ACB officials. The officials laid a trap and caught both the agent and the official for demanding the bribe and a case has been registered against them.
Last Updated Feb 26, 2019, 10:01 AM IST