Weekly Tarot Card Reading: Tarot prediction for May 30 to June 5
Renowned astrologer Chirag Daruwalla predicts what is in store this week for all Zodiac signs as per his reading of Tarot Cards Readings. Here is his Tarot prediction for May 30 to June 5, 2022.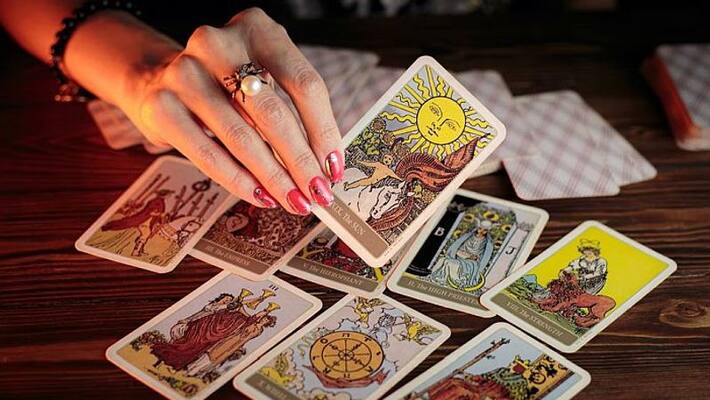 ARIES: FIVE OF PENTACLES
Ganesha says: Money can make you anxious from the beginning of the day. You need to try to find a way out of your troubles yourself. The debt burden will increase due to help from others. This could create another new problem. You will need to take care of the needs of family members. 
Work-related matters will gradually improve. The more you work with concentration, the more opportunities you will have. Your changing energy is also changing the relationship. Do not let yourself be negative because of every little thing. Try to make yoga a part of your lifestyle to increase your body's flexibility and immune system.
Auspicious colour: Blue
Auspicious number: 2
---
TAURUS: THE EMPRESS
Ganesha says: Due to over-thinking, everything can be understood in depth but it can also cause stress for you. You are fulfilling your family and work responsibilities very well. Do not question your abilities at all. Gradually you will see progress being made by balancing everything connected with the present. 
Other things can distract you which will reduce your efficiency. You will try to take care of every need of your spouse. Abdominal pain and back pain can be painful. You also have to pay attention to get some rest on this day.
Auspicious colour: Yellow
Auspicious number: 6
---
GEMINI: THE HERMIT
Ganesha says: There will be a need to focus on working in solitude without thinking about the things that have been decided. The more you think, the more you are producing negative energy. Fear that arises in the mind due to past experiences can stop you from moving forward. You need to understand how to build self-confidence. 
Career-related matters will start moving forward as per your wish. Don't let laziness overwhelm you and try to complete each task ahead of time. Not giving your partner proper time and getting lost in their conversation can lead to distance between them. Take the help of Ayurveda to get rid of skin related disorders.
Auspicious colour: Orange
Good number: 1
---
CANCER: WHEEL OF FORTUNE
Ganesha says: Time will gradually come to your side. Try to focus on the work that is left so far. As you improve on things connected to the past, your situation will change in the present. You need to pay special attention to your energy. Try to stick to it by making decisions without fear of criticism or comments from people. 
You will get support from everyone in the workplace. Partner is paying attention to your every little thing which will make them suitable for future decisions. Hot and fried food can upset the stomach.
Auspicious colour: - White
Auspicious number: 4
---
LEO: JUSTICE
Ganesha says: Not getting credit for what you expected to do can lead to feelings of guilt over and over again. Try to control the growing anger towards others. Any kind of controversy you create can be a big problem for you. 
It will be necessary to work in harmony. People involved in the field of law have to work by reading every document properly. Many things related to relationships are still not clear. Don't rush into a decision. Health will be good. Blood Pressure-related problems can also be reduced to a great extent.
Auspicious colour: Pink
Auspicious number: 3
---
VIRGO: FOUR OF WANDS
Ganesha says: With the removal of old controversies the stress on the mind will begin to lessen. Trying to spend time with family members will make you feel closer to each other. On this day, do not think or discuss any problem at all. Efforts need to be made to make the mind happy by taking a break from everyday things. 
You can be appreciated at the workplace for your efforts to make your career better. Try to understand the thoughts that are preventing you from making marriage decisions. Health will be good; however spicy food intake must be controlled.
Auspicious colour: - Red
Auspicious number: 5
---
LIBRA: FOUR OF PENTACLES
Ganesha says: You need to keep working to keep up the good content. Don't let anything get you down. The effect of laziness seems to be increasing on you, which will cause you to try to postpone an important task which can tarnish your name. Work-related financial transactions are likely to go wrong. Anxiety associated with the love life can cause frequent harassment. Health will deteriorate due to chest discomfort or feeling more nervous. 
Auspicious colour: Yellow
Auspicious number: 7
---
SCORPIO: THREE OF WANDS
Ganesha says: Decisions by you are also changing due to frequent changes in thinking, which makes it impossible to maintain consistency in effort. In today's world it is not possible to think of distant things. Focus on current related work. 
Mood fluctuations can affect the quality of work, which can lead to customer resentment. Don't wait for a boyfriend at all. Try to understand that this relationship is over. Low BP will reduce physical energy.
Auspicious colour: Green
Auspicious number: 8
---
SAGITTARIUS: FIVE OF WANDS
Ganesha says: Excessive interference in a family member's personal life can lead to unnecessary disputes. You are thinking about their health but when maintaining any kind of relationship you have to maintain a circle of your own and by not creating this circle people may move away from you. 
You will start experiencing many kinds of problems related to work. Try to solve it completely by focusing on one thing. Talking negatively with the concerned partner can make them feel annoyed. Anxiety can be a problem.
Auspicious colour: Purple
Auspicious number: 9
---
CAPRICORN: SIX OF WANDS
Ganesha says: Even if you start the day in a positive way, you are ignoring the opportunity you are getting, which can cause you problems. You need to pay attention to the behaviour of people who are jealous of you. Someone you know is trying to hurt you. There may be an attempt by a co-worker in the workplace to incite senior executives against you. 
The attraction of an acquaintance will grow towards you, but whether to convert it into a relationship or not, the decision will be entirely yours. Eat a limited amount of sweets.
Auspicious colour: Gray
Auspicious number: 6
---
AQUARIUS: TEN OF SWORDS
Ganesha says: Mentioning old things will make you feel defeated. You will not be able to feel confident about things connected with the present until the effect of things connected with the past comes out of your mind. Instead of worrying about the time that has passed, we need to focus on improving things going forward.
Only focus on the work-related matters that are under your control. To overcome the negativity associated with the love life, it will be necessary to change your personality and thoughts. Despite many efforts, changes in health are not seen only due to stress and depression.
Auspicious colour: White
Auspicious number: 5
---
PISCES: THE WORLD
Ganesha says: As financial stress goes away you will try to focus on other things in life. You will need to maintain control and balance in everything. Don't let any kind of goals or emotions dominate you. This is a great time to make a name for yourself in your field. Try to use it properly. No love proposal from the expected person but will continue to feel close to each other. Health will be good. Do not let body heat rise at all.
Auspicious colour: Red
Auspicious number: 3
Last Updated May 30, 2022, 5:30 AM IST