Sharad Purnima 2023: Date, time and significance
Sharad Purnima 2023, is being celebrated today on October 28, is a significant full moon day in India. It holds cultural and religious importance, with people observing fasts, offering prayers to the moon god, and engaging in auspicious activities. The day is linked to Lord Krishna's divine dance, Maha-Raas, and marks the moon's display of all sixteen kalas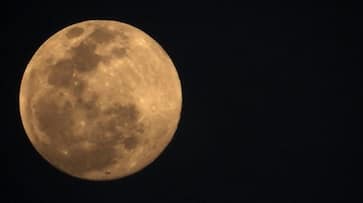 Sharad Purnima 2023 is a highly anticipated and auspicious day in the festival season. Festivities have been ongoing since Navratri, and now we eagerly await the arrival of Sharad Purnima. Celebrated with grandeur and enthusiasm across the country, this day sees women observing fasts and offering prayers to God Chandra. Sharad Purnima, also known as Sharad Poonam, Raas Purnima, and Ashwin Purnima, is a full moon day that is considered one of the most propitious times for performing sacred rituals and tasks.
Here are some essential details and facts to acquaint yourself with as we prepare to celebrate this special day:
Date and Time: According to Drik Panchang, Sharad Purnima falls today, on October 28. The Purnima Tithi begins at 4:17 AM on October 28 and concludes at 1:53 AM on October 29.
Historical Significance: Sharad Purnima holds special significance as it is believed that on this day, the moon exhibits all sixteen kalas. Each of these kalas symbolizes different human qualities, and it is believed that one can achieve completeness only by mastering all sixteen kalas. Lord Krishna is said to be the sole possessor of all sixteen kalas, while Lord Rama possessed twelve. In the region of Brij, Sharad Purnima is celebrated as Raas Purnima. According to Hindu mythology, Lord Krishna performed Maha-Raas, the dance of divine love, on the night of Raas Purnima. It is believed that on this night, upon hearing the enchanting melody of Lord Krishna's flute, the gopis (cowherd women) left their homes and families to dance with the Lord throughout the night.
Significance and Celebrations: Sharad Purnima is laden with religious significance and is also known as Kojagari Purnima. On this day, people offer their prayers to the God of the moon. It is considered an auspicious time for performing a wide range of sacred activities and rituals.
As we get ready to celebrate Sharad Purnima 2023, let us embrace the rich history, cultural significance, and the spirit of devotion that surrounds this beautiful festival. It's a time to come together, offer our prayers, and partake in the festivities that make Sharad Purnima a truly special occasion.
Last Updated Oct 28, 2023, 12:13 PM IST