Numerology Prediction for September 1, 2023: Here's what you can expect today as per your birth number
Here is what the stars have in store for you on September 1, 2023, as per your date of birth. Check out the predictions by Chirag Daruwalla. Read and share with your friends.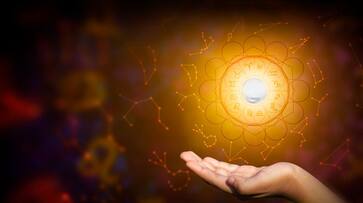 Number 1 (People born on 1, 10, 19 and 28 of any month)
Ganesha says apart from the daily routine, there will be engagement in some new activities, due to which there will be relief, there will be an atmosphere of peace in the house as the problem is solved. Avoid taking any important decision; do not share personal matters with people. You may get badly caught in a dilemma. Your presence at the place of business is mandatory, make sure to consider all aspects before executing any kind of investment or plans. There will be an atmosphere of joy and peace in the family. 
Number 2 (People born on 2, 11, 20 or 29 of any month)
Ganesha says you will be happy to meet a special person or friend. A fun program with friends will happen, if the main work is stuck, a solution can be found. Change yourself according to time, control your nature. The youth will be confused about any of his projects. Improve the quality of your goods in business. Along with this you will get the support of higher officials and experienced people. Family atmosphere will be pleasant. Love relationships will be romantic. 
Number 3 (People born on 3, 12, 21, 30 of any month)
Ganesha says money related tasks will be completed on time; you will get relief as the problem is solved. And a religious place will give you peace of mind and you will feel refreshed again. There may be some challenges, but face them firmly, your attention may be diverted to some wrong doings which may lead to disgrace in the society. Any kind of change in the field of work is not advisable. Time is on your side to invest. There will be orderly and disciplined atmosphere in the house.
Number 4 (People born on 4, 13, 22 or 31 of any month)
Ganesha says the day will give mixed results; you will be successful with your ability and intelligence. Some confusions and problems will bother you, it is better not to expect anything from other person. Whatever business you engage in at this time, you will benefit from it, the morale of opponents will also sink. There will be plans related to auspicious work in the family. But a person of the opposite sex can cause problems. 
Number 5 (People born on 5, 14, 23 of any month)
Ganesha says if you are going to take any decision related to real estate, think about it seriously. You will definitely get success. Good news will come through contact sources. Give priority to the decision of your own conscience instead of trusting the words of others. The time is favourable for making plans regarding any new business related work. Family atmosphere will be mild. Do yoga and eat a balanced diet.
Number 6 (People born on 6, 15 or 24 of any month)
Ganesha says talking to a dear friend after a long time will bring happiness, take some time out of your daily routine and join a service organization. Don't take any decision in haste by getting emotional. And stay away from any argumentative position. People belonging to technical field will get some special achievement. Do not let relations with colleagues in the office or business go sour. There will be a pleasant relationship between the family members and there will be an atmosphere of peace in the house.
Number 7 (People born on 7, 16, and 25 of any month)
Ganesha says circumstances are generating some unexpected benefits for you. If there is a court case related matter going on, it may be decided in your favour. Curb your unnecessary expenses. Expenses may increase compared to income. Do not share any plan with anyone else you will face loss. In business need to be careful for many days, the employed person should do the paper work carefully. Family atmosphere will be pleasant. 
Number 8 (People born on 8, 17 and 26 of any month)
Ganesha says planetary position remains positive. You can face any adverse situation in you, students will be serious about their exams. Youth will worry about not getting favourable results related to career, before making improvements in the house; take care of your budget. Strengthen your business contacts. Economic condition will be moderate, expenditure will increase. Spouse and family members will have proper support. Emotional closeness will increase in love. 
Number 9 (People born on 9, 18 and 27 of any month)
Ganesha says there will be a busy routine. You will feel stress-free after solving the problem that has been going on for some time. And will be able to focus on your current activities. Avoid overconfidence and arrogance in your nature and state of ease, overconfidence and arrogance will create problems for you. Don't expect much gain in business now. Work load will be more. And there will be a situation like more effort and less result. 
Last Updated Sep 1, 2023, 1:10 AM IST