Numerology Prediction for April 1, 2023: Here's what you can expect today as per your birth number
Here is what the stars have in store for you on April 1, 2023, as per your date of birth. Check out the predictions by Chirag Daruwalla. Read and share with your friends.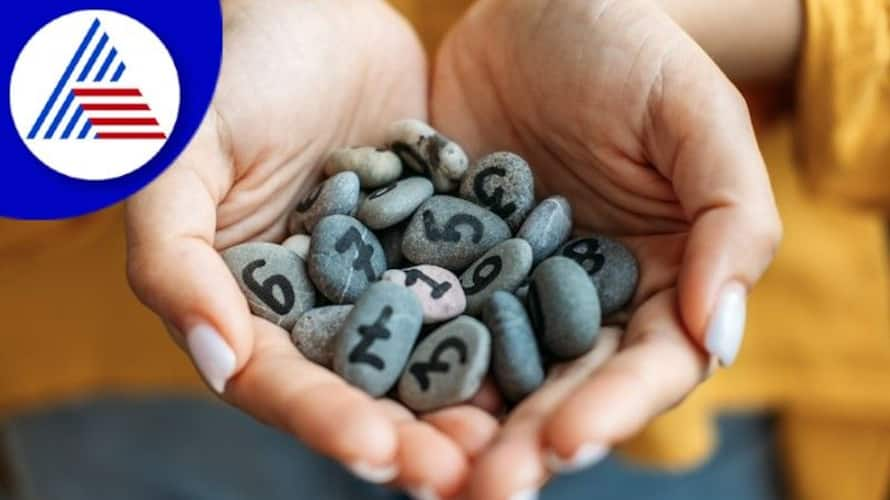 Number 1 (People born on 1, 10, 19 and 28 of any month) 
Ganesha says if any government matter is pending then it can be completed today. Taking guidance from experienced people will prove beneficial for you. Be careful in money related  matters. Mind will be disturbed by any negative activity of the child; try to solve the problems peacefully. A little change is required in your work at work, save the people involved in government work. Family atmosphere will be pleasant and pleasant.  
Number 2 (People born on 2, 11, 20 or 29 of any month) 
Ganesha says many of your problems will be solved. A dear relative will arrive in the house. Since your nature is emotional, negative things can also disturb you. But it is necessary to  have patience and restraint in nature. Avoid lending money to anyone. Avoid taking any important decision today at workplace. Husband-wife relationship will be cordial. But keep  your behavior positive in family activities.  
Number 3 (People born on 3, 12, 21, 30 of any month) 
Ganesha says the arrival of guests in the house will create a happy atmosphere. Also family problems will be solved. Children's positive activities will give you peace. Time is favorable  for investment related tasks. Relations with mother may sour. Consult a senior person in the household before taking any decision. Do not let relationships with colleagues and  employees deteriorate at workplace.  
Number 4 (People born on 4, 13, 22 or 31 of any month) 
Ganesha says the work you have been trying for some time will get proper results. Opponents will be defeated before you. Source of income will increase. Take special care of  the health of senior members of the house, there may be conflict with a relative. Students and youth need to pay more attention to their career. Business operations will improve and  beneficial situation is also being created. You will get great success in business related to government work. 
Number 5 (People born on 5, 14, 23 of any month) 
Ganesha says any family matter will be resolved with your support. An auspicious occasion or an auspicious event will be planned in the house. Balancing work and family responsibilities will be challenging. Be confident in your work ability. Business activities will improve. There is a possibility of getting a big deal or order. So strengthen your contact sources. Maintain sweetness in marital relations.  
Number 6 (People born on 6, 15 or 24 of any month) 
Ganesha says you will get positive result of your hard work towards work, spend some time reading interesting and informative literature. Be careful in matters related to debts, because a situation like loss is happening. Don't get into too many arguments with anyone. Time will be very cautious in business; do not share your plans and procedures with anyone. There will be sweetness in love-marital relations.  
Number 7 (People born on 7, 16, and 25 of any month) 
Ganesha says being spiritual will infuse positive energy within you, you will be dedicated to your work with renewed enthusiasm and confidence. Studying youth will strive hard to  achieve their goals. Spend some time with family and relatives. Helping a child with any problem will boost their morale. There will be success in work related to tour and travel, media and art. Sources of income will also increase at this time.  
Number 8 (People born on 8, 17 and 26 of any month) 
Ganesha says there may be a possibility of some gain related to land There will be entertainment related program with family members. There may be a lot of financial loss in futile works. Be careful while doing any kind of transaction. Do not take any important decision at the place of business. Important travel for work will prove beneficial.The environment of the house will be pleasant.  
Number 9 (People born on 9, 18 and 27 of any month) 
Ganesha says taking some important decisions related to family and money will get positive results. Trusting a stranger can create trouble for you. There will be anxiety due to missing  important documents. This is the time to increase your contact sources through media and internet. Complete government works on time. Husband and wife should try to resolve differences peacefully.  
Last Updated Apr 1, 2023, 12:30 AM IST