Kojagori Laxmi Puja 2023: The story of Jagat Seth and Ma Laxmi
Kojagori Laxmi Puja 2023 celebrates devotion to Goddess Laxmi. The story of Jagat Seth's unwavering faith and divine blessings exemplifies the essence of this auspicious festival, emphasizing humility and devotion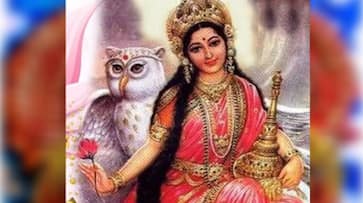 Kojagori Laxmi Puja, an auspicious Hindu festival celebrated with great fervor, is a testament to the deep-rooted reverence for Goddess Laxmi, the deity of wealth, prosperity, and fortune. In 2023, as devotees across India and beyond prepare to welcome the divine goddess into their homes, it is worth delving into the enchanting story of Jagat Seth and Ma Laxmi, a tale that exemplifies the essence of this festival.
Kojagori Laxmi Puja is observed on the full moon night of Ashwin month, typically in October. It is believed that on this night, Goddess Laxmi descends to Earth, showering her blessings on those who worship her with devotion and fervor. This festival holds a special place in the hearts of Bengalis, as it is widely celebrated in West Bengal, Assam, and other parts of India, with people adorning their homes with colorful alpanas (rice flour designs) and lighting earthen lamps to welcome the goddess. The story of Jagat Seth and Ma Laxmi provides a captivating backdrop to this celebration.
Paragraph 2 (250 words): Jagat Seth, a prominent 18th-century banker hailing from the bustling city of Murshidabad, was renowned for his immense wealth and prosperity. However, despite his riches, he remained humble and devout. Legend has it that Jagat Seth was a devout devotee of Goddess Laxmi, and he was often found organizing grand Laxmi Puja ceremonies during the Kojagori night. His devotion and unwavering faith in Ma Laxmi were well-known throughout the region.
One Kojagori night, as the city of Murshidabad was aglow with the shimmering lights of oil lamps and the melodious chants of hymns, something extraordinary occurred. It is said that Goddess Laxmi herself appeared before Jagat Seth during the Laxmi Puja, overwhelmed by his unwavering devotion. She blessed him and granted him even greater wealth and prosperity, reinforcing the belief that Laxmi Puja during Kojagori night holds the potential to usher in opulence and fortune.
The story of Jagat Seth and Ma Laxmi serves as a timeless reminder of the significance of devotion, humility, and unwavering faith. It exemplifies the core principles of Kojagori Laxmi Puja, where devotees fervently worship Goddess Laxmi in the hope of receiving her divine blessings. As Kojagori Laxmi Puja 2023 approaches, may this inspiring tale inspire us all to welcome the goddess into our hearts and homes with devotion and gratitude, seeking her blessings for a future filled with prosperity and abundance.
Last Updated Oct 27, 2023, 4:00 PM IST