Jagannath Rath Yatra 2022: 8 interesting facts about the 16 wheels chariot
In 2022, the celebrated Jagannath Rath Yatra in Puri will begin on Friday, July 1. Special chariots will be used to transport Lord Jagannath's idol.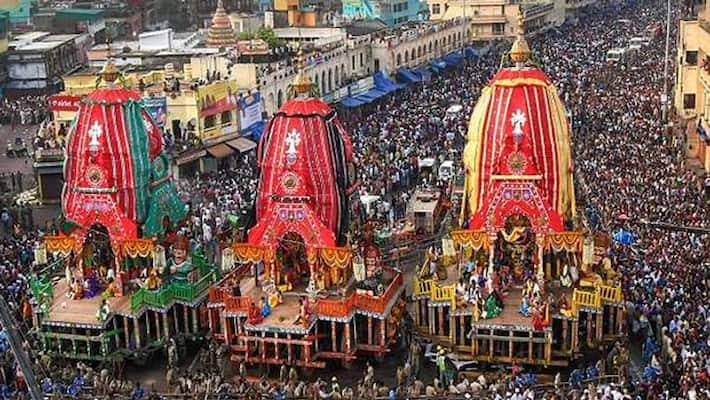 The renowned Lord Jagannath Rath Yatra will begin in Puri, Odisha, on the second day of Shukla Paksha of the Ashadh month. In Shri Kshetra Puri Dham, an Odisha location, the Rath Yatra is held. Lord Jagannath is said to ride in his chariot toward his aunt Gundicha's home during this Rath Yatra. The chariots of Lord Jagannath's younger brother Balabhadra and sister Subhadra are also brought out. The vast throng, who is celebrating the event with conch shells, trumpets, and drum beats, pulls each of the three chariots independently. This season, the Puri Jagannath Rath Yatra will begin on Friday, July 1st.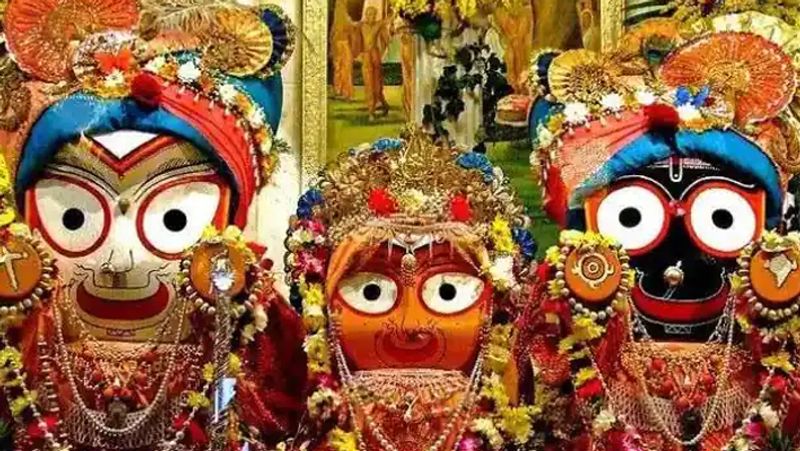 Here are some intriguing chariot-related details:
Tritiya. Lord Jagannath's chariot is entirely built of wood, and not a single nail is utilised in its construction.
The wood that is collected and utilised to build the chariot begins in Vasant Panchmi. It is solely produced by the carpenter who works in Shrimandir and is gathered from a particular forest called Dashpalla.
The Lord Jagannath chariot has 16 wheels and is constructed in the colours red and yellow. The size of Lord Jagannath's chariot is a little bit larger than that of the other two. Lord Jagannath's chariot follows Balabhadra and Subhadra's chariots as well.
The names of the chariots of Lord Jagannath are Nandighosh, Balabhadra's and Subhadra's are Taal Dhwaja and Darpadalana Rath, respectively.
Lord Jagannath, Lord Balabhadra, and Lord Subhadra are washed in 108 pitchers of water on Jyeshtha Purnima. Only once a year is a well that supplies the water uncovered. Sahastradhara Snan is the name of this beautiful event.
This year, Ashadh Shukla Dwitiya Tithi will begin at 10:49 am on June 30 and finish at 1:09 pm on July 1. On Friday, July 1, the Jagannath Rath Yatra for this Udaya Tithi will begin.
For seven days, Lord Jagannath stays at his aunt's home. Then, on Ashadh Shukla Dashami, the eighth day, the chariots make their way back. The Bahuda Yatra is the name for this.
The only temple where prasad is referred to as "Mahaprasad" is the Jagannath Temple. The kitchen in the Jagannath temple is thought to be the biggest in the world. In seven wooden utensils or clay pots, this Mahaprasad is made.
Last Updated Jul 1, 2022, 7:30 AM IST