Incorrect sleeping postures can impact your back, spine health; read how
Know how wrong sleeping postures and mattresses can impact your sleep and strain your back muscles. We spoke to Dr Shankar S. Biradar, MBBS, Medical Director, in association with Magniflex India, Bangalore, who gave us some advice to help us in long-term health.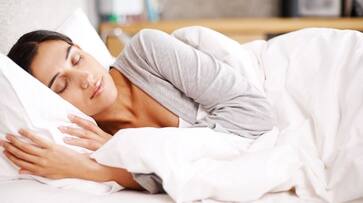 During our growing-up years, we would have been told by our parents to maintain a straight back posture while standing and sitting. And we would have continued to live by that mandate even in the latter years to protect our spine. But how many of us have been told what posture to maintain while sleeping? Well, the fact is that maintaining a good posture while sleeping is equally important as doing that during waking up hours.
A good posture and a supportive mattress that adapts to the shape of your body are the two most essential sleep components that can ensure sound spine health.
Let's look at some proven sleep postures. If adopted, the postures elaborated below, combined with a patented Memoform and Stretch technology mattress and pillows, can go a long way in keeping your back and spine healthy and young.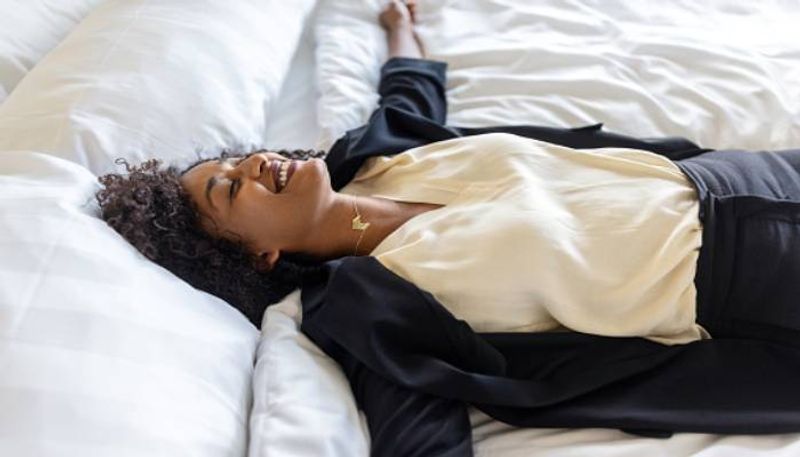 Back sleeping
The supine position (lying flat on your back) is considered one of the best sleeping postures for spine and neck health. Place a small pillow under your head and a supportive pillow under your knees to maintain the natural curve of your spine.
Side sleeping
Curling up on your side with your knees slightly bent can alleviate snoring and sleep apnea. Place a pillow between your knees. This helps in aligning your hips and reduces pressure on your lower back.
Stomach sleeping
Your physiotherapist might express concern if you mention sleeping on your stomach, as this position can exert pressure on your neck and spine. If you prefer this position, use a thin or no pillow for your head and place a pillow under your pelvis to reduce back strain.
Combination sleeping
Many people change positions throughout the night. It's perfectly normal to start in one position and shift to another. Use Memoform pillows or relax wave cervical pillows strategically to support your body in each position to ensure comfort.
It's vital to remember that individual comfort varies, so finding a sleeping posture that is most comfortable for you is essential. If you have any health issues or persistent discomfort, consider consulting a healthcare professional or physical therapist for personalised advice on the best sleeping posture and choosing mattresses and pillows.
Last Updated Sep 30, 2023, 7:00 AM IST