Explained: What is Deepfake? the AI technique that Rashmika Mandana has fallen victim of
Rashmika Mandanna was recently the victim of a Deepfake and a video of her went viral on the internet. Here's everything you need to know about Deepfake.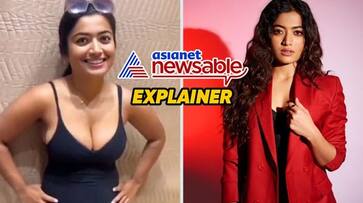 Deepfake is a technology that has sparked worries about its ability to generate fraudulent or misleading content, such as the propagation of incorrect information, the creation of videos depicting public persons, and violations of personal privacy. Rashmika Mandanna was recently the victim of a Deepfake and a video of her went viral on the internet.
The video
What is Deepfake
A deepfake is a sort of synthetic media made with AI and deep learning techniques, namely deep neural networks. It entails editing or superimposing existing photos or videos to produce content that appears genuine but is not. The phrase 'deepfake' is a combination of the words 'deep learning' and 'fake'.
What can they do?
Deepfakes are mostly connected with video and audio content manipulation, although they can also encompass photos and text. Deepfakes are commonly used for the following purposes:
Face swapping
Deepfake technology may superimpose one person's face onto another's in a video, making it appear as if the second person said or did things they never said or did.
Voice cloning
Deepfakes can accurately replicate a person's voice, making it sound like they are talking words and sentences they never said.
Character animation
Deepfake techniques are used to produce realistic animated characters for films, video games, and other types of entertainment.
Text generation
AI-powered text generators can produce realistic-sounding written content that can be used for a variety of purposes.
Deepfake technology's growth has generated concerns about its potential for abuse. It can be used for deception, identity theft, and privacy infringement, among other things. As a result, attempts have been made to create methods for identifying and neutralizing deepfakes, as well as legal and ethical debates about their use and regulation.
As a result, it is critical to be aware of the presence of deepfakes and to proceed with caution when encountering media content online, particularly if it appears suspicious or too good to be true. 
Last Updated Nov 6, 2023, 3:02 PM IST