Dhanteras 2023: Important dos and don'ts to follow during Dhanatrayodashi
This year, Dhanteras falls on November 10, 2023, and here are some do's and don'ts to keep in mind.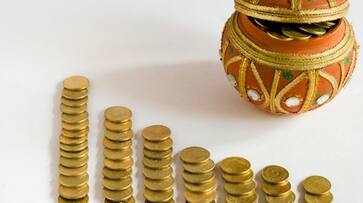 Dhanatrayodashi, also known as Dhanteras, is a major Hindu festival that kicks off the Diwali celebrations. It is considered a lucky day for purchasing new products and doing wealth-related rituals. Here are some crucial things to remember during Dhanatrayodashi.
Dos
Buy new items
On Dhanteras, it is customary to purchase new objects, particularly gold, silver, or kitchenware, as these are thought to bring prosperity and good luck. Buying new items represents the embracing of money into the home.
Clean and decorate
To welcome Goddess Lakshmi, the goddess of wealth, clean and adorn your home, especially the entry and worship area, with rangoli, flowers, and lights.
Light lamps and diyas
In the evening, use oil lamps, diyas, or candles to banish darkness and welcome pleasant energy into your home.
Perform Lakshmi puja
In the evening, perform a special pooja for Goddess Lakshmi. Sweets, fruits, flowers, and incense are all appropriate offerings. Recite Lakshmi mantras to obtain Lakshmi's blessings for prosperity.
Visit a temple
Many people go to temples, particularly those dedicated to Goddess Lakshmi, to seek her blessings and to worship.
Charity
On this day, consider giving philanthropic contributions to the less fortunate. It is thought that helping those in need brings blessings and good karma.
Don'ts
Avoid inauspicious activities
Refrain from engaging in negative or inauspicious activities on Dhanteras, as it is considered an inauspicious time for such deeds.
Avoid arguments
Try to maintain a harmonious and peaceful environment in your home. Avoid arguments or conflicts on this day.
Avoid buying iron or steel
It is customary not to purchase iron or steel items on Dhanteras, as they are believed to be associated with negative energy.
Don't clean after sunset
It is advised not to clean your house or sweep the floors after sunset, as it is believed that it may sweep away Goddess Lakshmi's blessings.
Don't neglect the puja
Ensure that you perform the Lakshmi puja and take it seriously. Neglecting the puja may not bring the desired blessings.
Remember that Dhanteras is a day to celebrate both temporal and spiritual wealth and happiness. Following these dos and don'ts can help you establish a happy and auspicious atmosphere in your house and invite Goddess Lakshmi's blessings.
 
Last Updated Nov 10, 2023, 8:00 AM IST