Bengalis in Bengaluru are all set for Durga Puja: Chandrayaan 3 to Anjan Dutta and more to check out at BARSHA
Durga Puja in Bengaluru: The city's people are gearing up to welcome Maa Durga in full grandeur. More than 200 Durga pandals will come up across the city. Here, we will talk about one of the most prominent Durga Puja pandals called 'BARSHA', which will take place on a sprawling 80,000 square ft ground.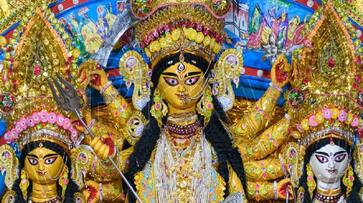 With Durga Puja just around the corner, the festive spirit in Kolkata and Bengaluru is all set to increase daily. In Bengaluru, the Bengali Association for the residents of Sarjapur and HSR area (BARSHA) is the delighted recipient of the Sharod Samman Awards for Best Durga Puja. This pandal is a larger-than-life festival with nonstop eating, shopping, book fairs, band performances, and more. The nicest aspect is that Barsha allows you to participate in the celebrations traditionally.
Durga Puja in BARSHA
Get ready to immerse yourself in a grand celebration of culture, art, and tradition as BARSHA Maha Durga Puja 2023 comes to life from October 20th to October 24th. This year, BARSHA Durga Puja promises an unparalleled experience as it pays tribute to the nation's rich musical heritage and Karnataka's artistic excellence. The festival will take place on a sprawling 80,000 square ft ground (near HSR Layout), promising a feast for the senses and an unforgettable experience.
Durga Puja Pandal in BARSHA 
A Spectacular Fusion Unveiled: BARSHA Durga Puja Pandal 2023 Marries Greek Elegance with Bengal's Rich Heritage: Prepare to be transported into a realm where ancient Greece meets the vibrant culture of Bengal as we proudly announce the grand unveiling of the BARSHA Durga Puja Pandal 2023. This year's pandal is a breathtaking testament to the unparalleled craftsmanship of Karnataka's very own artisans, who dedicated over six months to craft a masterpiece that combines the grace of Greek architecture with the rich tapestry of Bengal's cultural heritage.
Durga Puja BARSHA Idol
Idol: At the heart of the celebration stands the idol, a true masterpiece inspired by an 88-year-old Durga Puja tradition in Kolkata. Adorned with intricate and heavy gold ornamentation, the 15-foot-tall idol radiates elegance and reverence. The idol serves as a reminder of the enduring cultural heritage that Durga Puja represents.
Durga Puja Food Festival
Food Festival/Flea Markets a Fair-like Charm BARSHA Durga Puja 2023 aims to provide visitors with a holistic experience reminiscent of traditional fairs. The festival will feature a delightful array of over 25 food stalls, transforming the event into a grand food festival. The ambiance will be enhanced with charming flea markets, offering a variety of unique and handcrafted items and books. Publishers and Booksellers Guild who organizes the International Kolkata Book Fair will also be participating in our event this year. This fair-like atmosphere adds an element of nostalgia, inviting attendees to indulge in a blend of modern festivities and old-world charm.
Durga Puja Internal Cultural Program
Get ready for a musical journey like no other as Barsha's vibrant cultural community comes together to present "Music of the Nation." This extraordinary event promises to be a dazzling cross-cultural extravaganza featuring an array of musical genres, dance performances, dramatic presentations, and the sheer talent of Barsha's very own cultural team and our immensely talented kids.
External Cultural Extravaganza: 
BARSHA Durga Puja 2023 boasts a lineup of top-notch cult-following artists who will grace the stage with their performances. From traditional melodies to modern beats, these artists will offer a diverse range of musical experiences that perfectly complement the festival's theme.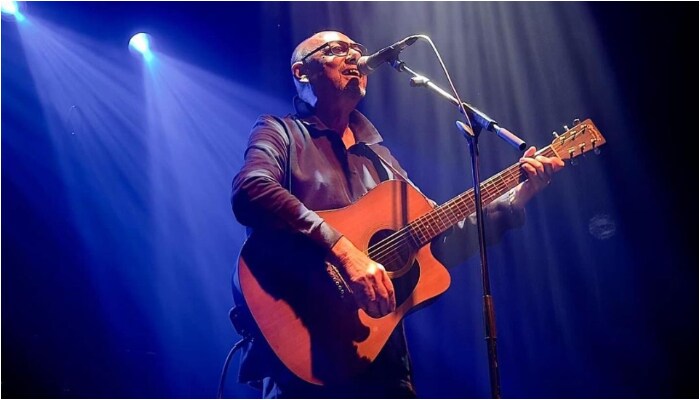 Anjan Dutta in Bengaluru at BARSHA 
Legendary Anjan Dutta to Enchant Audiences at BARSHA Durga Puja 2023: A Nostalgic Journey through the Heartstrings of Generations by the Timeless Icon and his band Amyt Dutta (the guitar God of Kolkata) and Neel Dutta. With a career spanning decades, Anjan Dutta and his band have etched their melodies deep into the hearts of multiple generations. From the soul-stirring "Bela Bose" to "Darjeeling" these melodies have accompanied us through our personal journeys.
Fakira Band Set to Mesmerize Audiences with Electrifying Live Performance at BARSHA Durga Puja 2023: Known for their dynamic fusion of genres and unparalleled stage presence, Fakira Band promises to enthral audiences with an electrifying performance that will leave an indelible mark on the festival.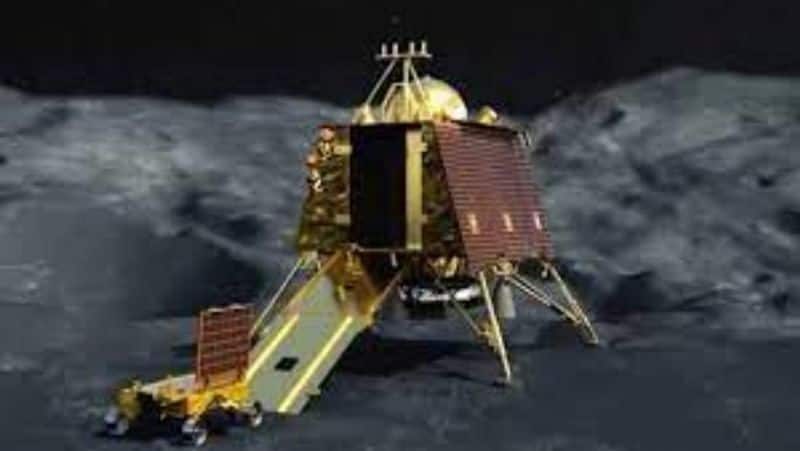 Special Attraction: A breathtaking laser show everyday will portray the journey of Chandrayaan 3 and the cosmic dance of Shiva Tandava across the night sky promising a mesmerizing spectacle. As the stars will twinkle overhead, beams of brilliant light will form an intricate tapestry in the heavens. The laser beams will trace the path of Chandrayaan 3's voyage to the lunar realm, evoking a sense of wonder and exploration. Simultaneously, the celestial dance of Shiva Tandava will unfold, capturing the essence of cosmic balance and the divine rhythm of the universe. 
Last Updated Oct 12, 2023, 2:23 PM IST