This Hindu-Muslim couple is divided by religion but united by dance
Junaid Sheik and Garima Joshi waited long to get married,
This Hindu-Muslim couple found a new way to hold their wedding ceremony,
There were no pheras or a nikah; there was a lot of dance.
In one of his famous sonnets, Shakespeare once said, "Let me not to the marriage of two minds admit impediments." The bard's idea of love, a feeling that's unconditional and unwavering was true in the 16th century and it's true even now. This Hindu-Muslim couple is a testament to the fact that true love triumphs over all obstacles.
Meet Junaid Sheik, a Muslim man who is hopelessly in love with his bride, Garima Joshi. The two, who have been dating for a long time, finally tied the knot and celebrated the fact that people, at the end of the day, are connected by emotions and not by cultural institutions.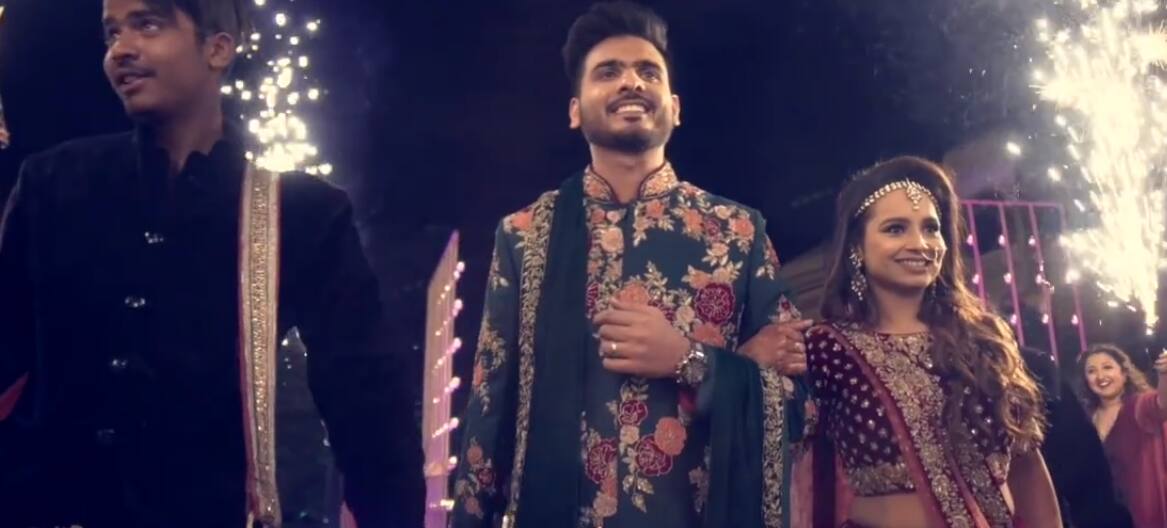 A video of their wedding day, which has now gone viral, celebrates the couple's love; their happiness and the joy that results from a union. In the video clip, Sheik says that he has waited for two years to get married to his lady love. "I never knew that this could happen. This is the best day of my life," he adds.
The video clip is an energetic collage of heart warming speeches, dance and intimate glances. Sheik says that the wedding ceremony doesn't adhere to one particular religion. There are no pheras or a nikah. The ceremony instead borrows religious traditions that celebrate happiness. It includes a mehendi ceremony, it includes dancing and interestingly, it even seems to include speeches by the father of the bride and maid of honour.
Sheik and Joshi's wedding is just a small example of how love knows no religion, colour or race. Love doesn't get diminished by external barriers and love becomes abundant when its expressed  ever so often.
Last Updated Mar 31, 2018, 7:00 PM IST