Healthy alternatives to white rice
Eating healthy does not necessarily involve becoming a pauper at the end of it. Often it's the glam squad of grains (quinoa, couscous, etc.) that are in the spotlight, and come at a steep price just to maintain a trim waistline. 

Instead, how about you get your daily carb fix (without burning a substantial hole in your wallet, and expanding your waistline), by tucking into these readily available, locally-sourced, rustically-flavoured healthy alternatives.
 
Millets pack a mighty nutritional punch
 
Not a Millet(ant) View  
Millets are reminiscent of those kids that are picked last on a playground when team sports are involved. Don't let their de­-glam version put you off. From commonly-used millets like the humble jowar, bajra and ragi to lesser-known millets like foxtail and koda, these millets are reasonably priced (Rs 65 per kg), unlike their glamorous and trendy counterparts that are priced at Rs 450 for a kg. The millet family is incredibly versatile and can be used in the preparation of several millet-based recipes. These humble grains pack a mighty nutritional punch that is rich in calcium, iron, and vitamins among others. Its health benefits include: low cholesterol, antioxidant-rich, reduces heart problems, and gluten-free among others. 

 
Matta or red rice is indigenously grown in Kerala
Rice to the Occasion
One simply does not forgo white rice, especially if you are a South Indian. Here are some healthy options: matta and brown rice. Matta or red rice is a ubiquitous Malayali staple.  Grown indigenously in black soil, this type of rice is laden with several health benefits such as lowering cholesterol, reducing diabetes, etc. Even though red rice takes longer to cook, the wait is well worth it. These fat bulbous-like grains carry rich nutrients because it is unpolished, and are rich in fibre. Brown rice, too, is nutrient rich in calcium, potassium and proteins to name a few. Besides this, it is diabetic-friendly, reduces cancer, and lowers cholesterol.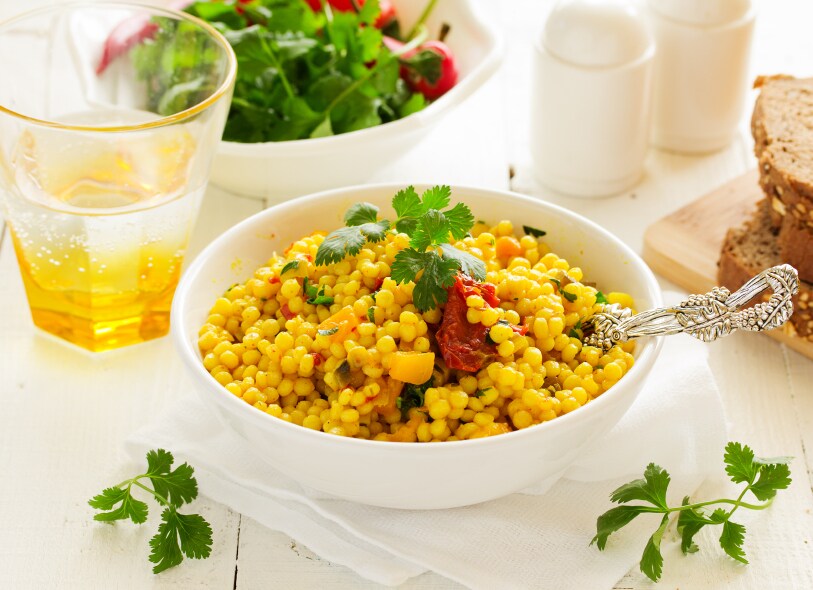 Broken wheat is an excellent source of food for those who are dieting


What are you Wheatin' for?
Broken wheat, bulgur or daliya is a popular and easy-on-the-wallet purchase. It's a classic go-to meal for dieters. It is rich in vitamins, and also lowers Type 2 diabetes.  Similarly, rava or sooji is another tasty and healthy favourite go-to breakfast food. Made from durum wheat, this grain is rich in minerals and vitamins, and is certifiably healthy.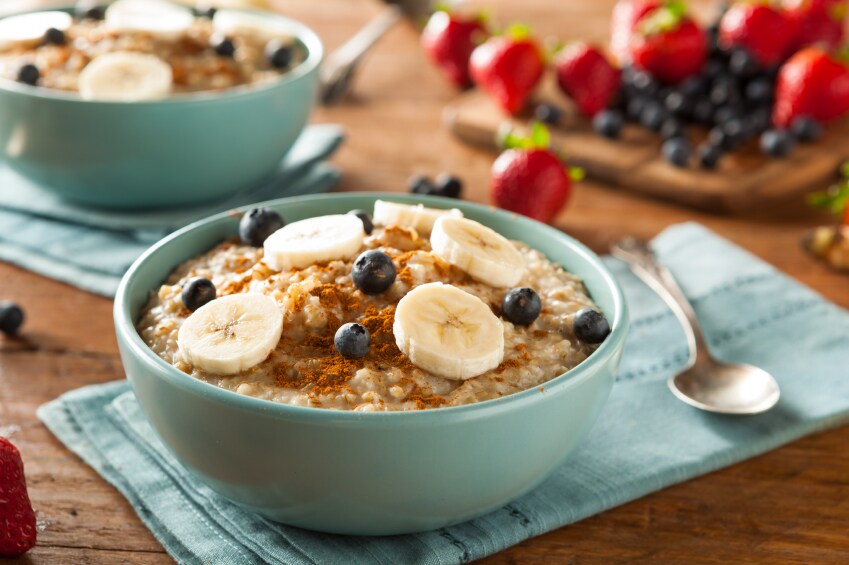 A healthy bowl of steel-cut oats is a great way to kick-start your morning
It's a Steel!
Nutty-flavoured steel-cut oats are considered to be a slightly healthier version than rolled oats. While they take longer to cook, they are packed with nutrients and are known to lower cholesterol, blood pressure and lead to a lower glycemic index.
Last Updated Mar 31, 2018, 6:42 PM IST