Doctor forces women to chant Krishna just before the operation
A doctor had a strange demand just before the mass female sterilisation operation in Chikkaballapur
The doctor came all set for the operation, but asked the women who had opted for sterilisation to chant the name of Lord Krishna
But one woman belonging to the Muslim community refused to do so
The doctor threatened her that the sterilization would not be done otherwise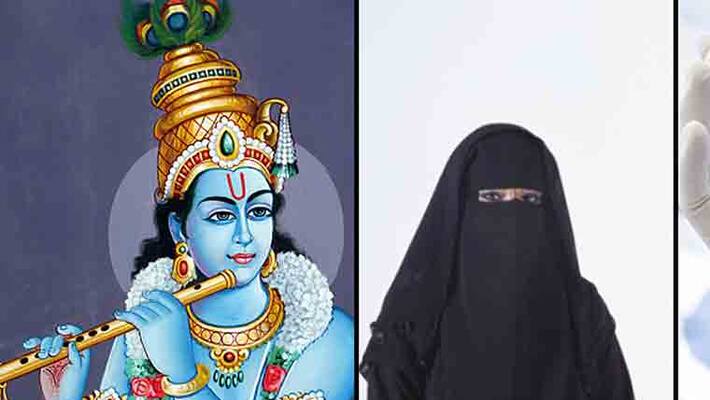 A doctor had a strange demand just before the mass female sterilisation operation in Chikkaballapur district of Karnataka.
The doctor came all set for the operation, but asked the women who had opted for sterilisation to chant the name of Lord Krishna.
Though surprised, most of the women immediately started chanting, "Krishna... Krishna." But one woman belonging to the Muslim community refused to do so. But the doctor was allegedly adamant and forced her to chant Krishna by threatening her that the sterilization will otherwise not be done on her.
Naseema Banu of Chintamani taluk has filed a complaint at the Chintamani Police Station, alleging that the doctor forced her to chant Krishna's name before the minor surgery.
Naseema is a Bengaluru resident and had gone to her grandmother's house in Chintamani. She already has two daughters and wanted to go for sterilisation. So, she enrolled in the monthly programme of female sterilisation in the Chintamani Government Hospital.  
In the complaint, Naseema had stated that when everyone was sitting in the room, waiting for their turn for sterilisation, a doctor walked in and asked them to chant 'Krishna... Krishna'. When she asked for an exception, the doctor threatened that he would not perform the minor surgery on her. So she was forced to chant Krishna, against her religious beliefs.
Last Updated Mar 31, 2018, 7:02 PM IST