Namma Bengaluru Foundation has organised a daylong conference 'Cityscapes Bengaluru', to discuss major issues concerning the City
In collaboration with 'Swarajya Patrike', the conference aims at preparing a comprehensive plan for the City by 2030.
IT Minister Priyank Kharge will be there at the valedictory session
The Namma Bengaluru Foundation (NBF) has organised a daylong conference 'Cityscapes Bengaluru', in collaboration with Swarajya Patrike, on October 7 to discuss major issues concerning the City, reports Kannada Prabha. The conference, which began at 9.30 am, has been organised at the Indian Institute of Management, Bannerghatta Road, and aims at preparing a comprehensive plan to address issues concerning politics, transport and environment for 2030.
From the tag of Garden City to now Silicon City, the hub of global IT honchos, Bengaluru has indeed come a long way. While the achievements are many, the city has paid a price in getting to this level. Traffic congestion, sewage over flowing, disappearing tanks, increased temperature, inefficient basic amenities and other problems will be discussed at length and permanent solutions will be sought and suggested at the conclave. Researchers, officials, experts and citizens are participating in the convention.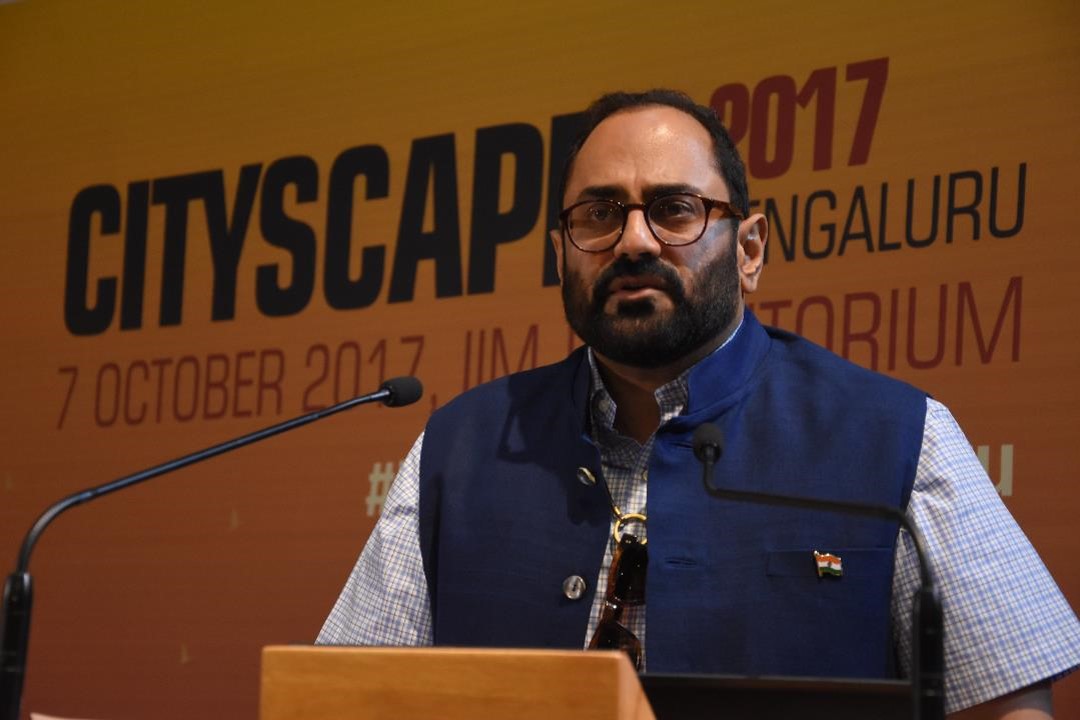 MP Rajeev Chandrasekhar is delivering the keynote address stressing the need to reclaim the old world charm of Bengaluru. Urban Planning experts NS Mukunda, Syacha Nandihal and Vijayan Menon will speak on Urban Planning. MP Rajeev Chandrasekhar and 'Swarajya Patrike' Editor R Jagannath will speak on future city, while IISc scientist TV Ramachandra will speak on efficient water system. Rainwater expert S Vishwanath and environmentalist Yellappa Reddy will also share their views towards building a better Bengaluru. Other experts on the panel include, V Ravichandar, Sanjeev Dyamannavar, NBF CEO Sridhar Pabbisetty and Soumya Rao.
Rajeev Chandrasekhar said, "Ever since I entered politics, I have addressed many problems and challenges of the city to ease the life of citizens. The crises of the city are the real one and it is urgent one, we have to get rid of 'Ok Chalta Hai' attitude. The current state of the city whether its floods due to rains, garbage, pollution is due to years of neglect. The collective citizens apathy has allowed the government to conveniently forget and ignore the city.
The biggest crook today are not the corrupt officials, greedy builders or the useless government, but it is our collective apathy that is allowing all this. We don't stand up for the things that we want to be right, rather we just get used to it and allow it to grow. Citizens of Bengaluru are always in a state of war with the government as the public is not consulted while planning projects like steel flyover, metro or the road widening.
We live in a city with finest educational institutes like IIM-B, IISc and others, we have world class health facilities, most of the fortune 5 technology companies have offices in Bengaluru but still we lack basic facility."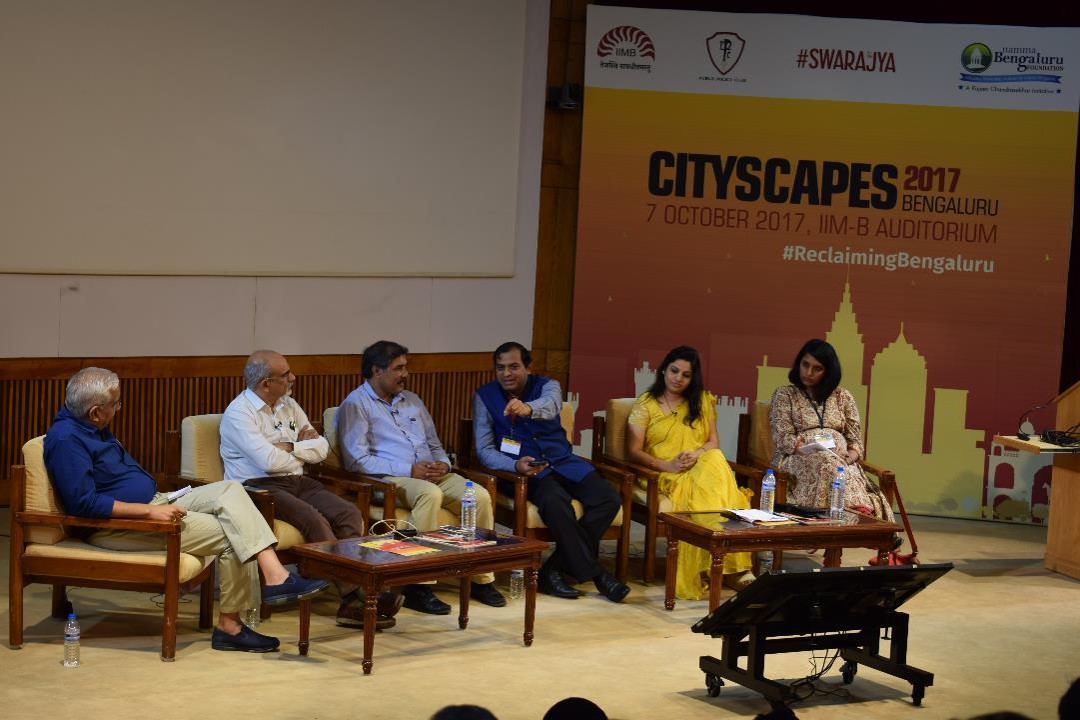 Prof. Raghuram, Director, IIM Bangalore said, "Bengaluru has contributed so much globally and has made a name for itself. But the issues like traffic and pollution is taking its charm out. If we don't address these issues now, we will be city the death of this beautiful city. We are here to discuss the issues and see how public can get involved in addressing these issues."
Dr. TV Ramachandra said, "Bengaluru needs proper planning to survive, as few decades back 70% of Bengaluru had green covered and today due to the growth it has reduced to 20 – 30%. To ensure that this population survive, we need to have enough water. But these days most of the water bodies are vanishing due to encroachment by influencers and ground water level is also depleting and in some areas, it is also getting polluted. To solve this, we need to decongest the city and to do this all the experts should come together under one roof and plan for the city."
Yallappa Reddy, Former IFS and Chief Conservator said, "Most of the industries in Bengaluru have taken things for granted and it is going to an extent that they are deciding the policies and no one is questioning them. Pollution level is lakes have reached to its peak and we know what is the status of Bellandur and Varthur lakes. Only way to protect our city is, citizens must come together and fight for it."
D Roopa, Commissioner, Road Safety and Traffic said, "People come to me complaining about traffic but I myself am a victim to traffic inspite of being the commissioner of traffic. During Motor Vehicle Amendment Bill discussion in Bengaluru we had presented few suggestions and one of them was to impose criminal liability on the road construction authority like National Highway Authority, State Highway Authority and the municipal corporation for accidents due to pot holes. Because we see most of the accidents are caused due to potholes and these agencies constantly ignore the potholes."
Last Updated 31, Mar 2018, 7:06 PM IST