Bengaluru gears up for Basavanagudi Kadalekayi Parishe, here's what you need to know
The annual Kadalekayi Parishe or groundnut fair begins on November 13 at the historic Bull Temple Road in Basavanagudi
The festival has been an integral part of Bengaluru's cultural scene for over 500 years
One can find raw and fresh groundnuts to steamed, fried or even jaggery-coated groundnuts here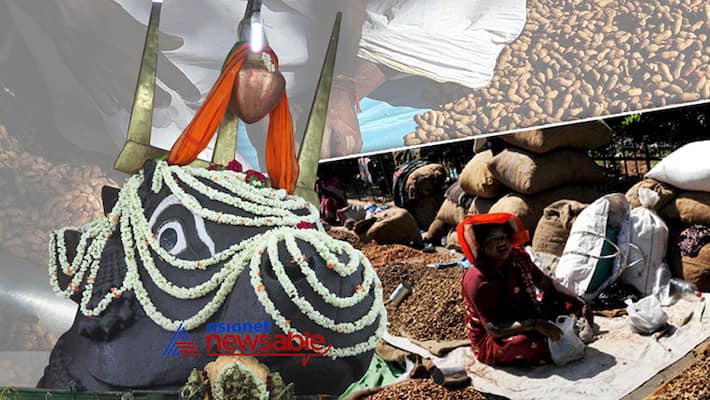 It is that time of the year again when Bengalureans go nuts! Yes, quite literally as the annual Kadalekayi Parishe or the groundnut fair opens at Basavanagudi on Monday. The fair will be held for two days.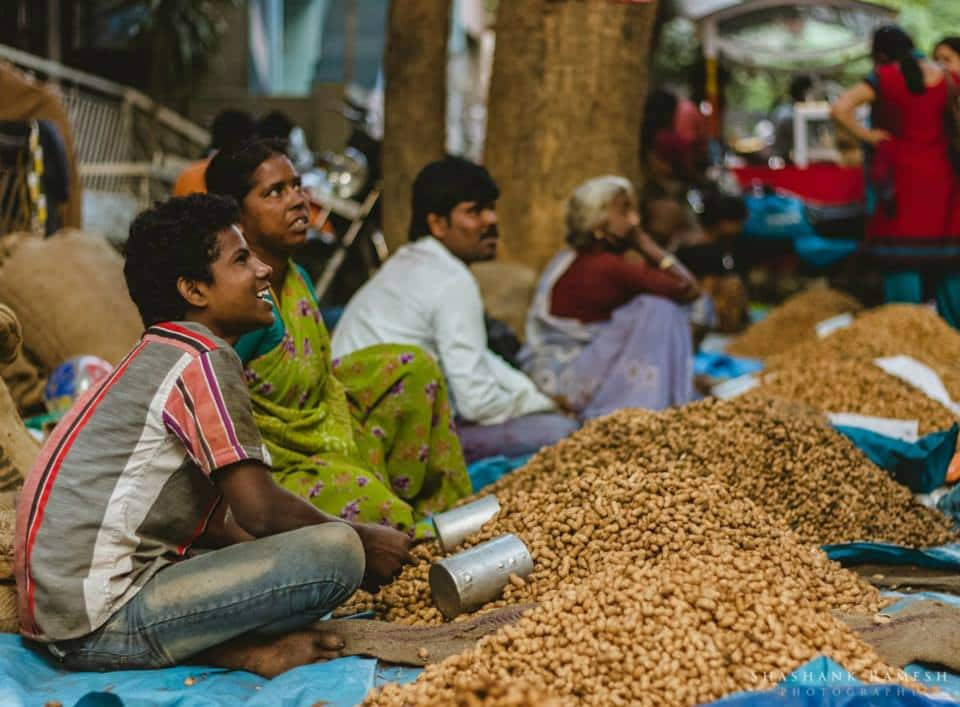 The Parishe or the fair is usually held on the last Monday of the Kartika month as per the Hindu calendar. And this year, it falls on November 13, and the roads of Basavanagudi come alive that resemble a village fair.
In fact, the festival heralds the winter season in South India and what better way than to indulge in some steamed and fried nuts and not to speak of the delicacies made of groundnuts to enjoy the cold weather in Bengaluru.
The Parishe has a history of over 500 years. Legend has it that a bull used to destroy groundnut crop at Gavipura, Sunkenahalli, Guttahalli, Mavalli and Hosakerehalli that are now part of Basavanagudi. This upset the farmers. Once they chased the bull, the bull entered the area and turned into stone. And farmers who followed the bull understood to have believed that it was an incarnation of Nandi, Lord Shiva's vehicle Nandi - that used to eat their crop. So, to appease the bull, the farmers offered their harvest and this grown into the annual affair. The bull temple - where the bull turned into stone - was built by Magadi Kempegowda in 1537. The Kadalekayi Parishe too officially begins by offering tons of groundnut to the bull at the Bull temple.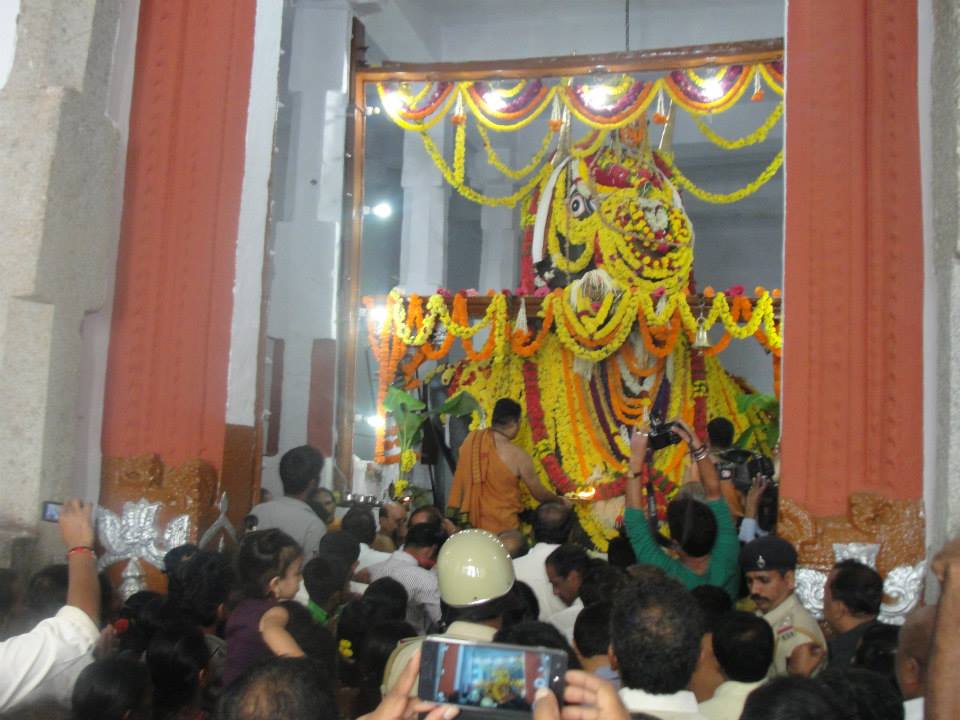 One can find vendors with mounds of groundnut, some decorated with flowers. While you can buy these raw and fresh groundnuts, there will be stalls that sell steamed, roasted and jagger-coated groundnuts. Groundnut farmers from Mandya, Kolar, Chikkaballapur, Tumakuru, Mysuru and even from Andhra Pradesh and Tamil Nadu arrive at the fair. One can find a variety of groundnuts - from two-seeded to three-seeded groundnuts in dark brown or light pink. Not just that, even the taste and texture of groundnuts differ.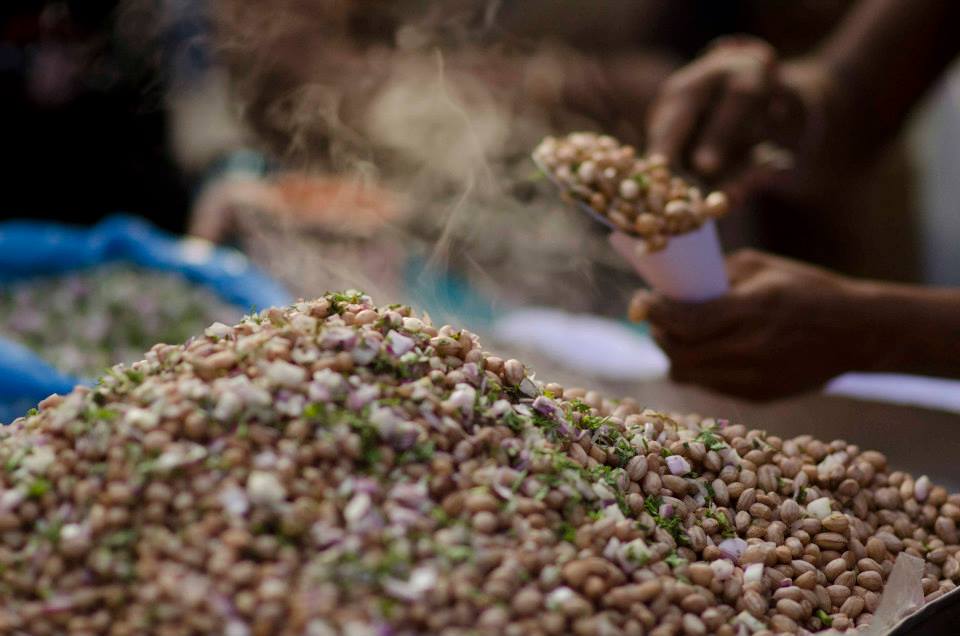 According to The New Indian Express, this year the prices of groundnut have dropped drastically. Since this year, the groundnut growing regions received a good rainfall; it has brought down the prices. The price groundnut varies from anywhere between RS 20-45 per kg. 
Apart from groundnuts, one can also find stalls selling toys, rangoli products, kitchen ware and consumer durables too. The Parishe which resembles a village fair spreads up to a kilometre with traffic almost choking.
Yet, Bengalureans come in droves some to enjoy the fair and a few others to relive their childhood. Whatever it may be, it is one of those identities of Bengaluru's soul that every Bengalurean loves to connect with it.  
* Photos from Basavanagudi Kadalekayi Prishe FB page
Last Updated Mar 31, 2018, 6:49 PM IST