Training for Karnataka's Usain Bolt cannot be done without due procedure: Kambala Academy founder
Srinivas Gowda who ran faster than Usain Bolt in the Kambala race has made headlines all over the nation. Recommendations have been pouring in at the chief minister's office every day to select him as a sprinter for the Olympics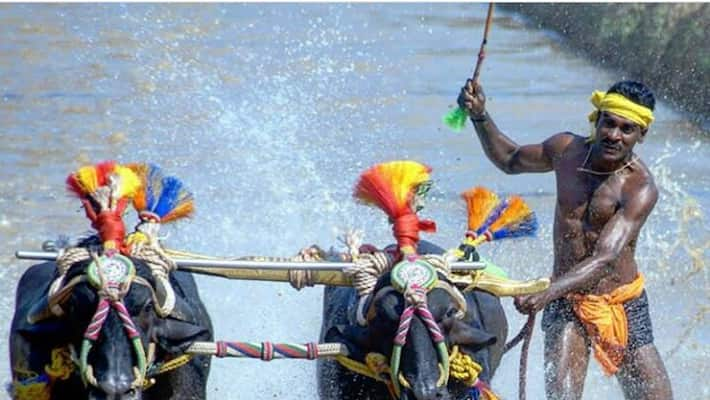 There has been much talk about Srinivas Gowda who can, reportedly, run faster that Usain Bolt. People have been urging authorities to have the runner take to the tracks in the Olympics. In relation to the above developments, Gunapala Kadapa, the founder of the Ambala Academy met the press to discuss further actions that need to be taken.
 
During the press meet he said, "I can't assure you anything unless routine procedure is completed. Respected Srinivas Gowda has to undergo medical tests and other procedures, only then can we arrange for his training. But I'm sure he will make it through the tests, because it is very hard to run in the mud, even Usain Bolt cannot do it, but our Kambala racers do it conveniently" adding "we thank the Central government for acknowledging the talent".
 
Srinivas Gowda, the man who broke records said, "I'm very happy that I'm being acknowledged. The Kambala will go on for one more month so I request the honourable chief minister to give me some more time." He mentioned that he has never run with shoes, so he might need extra training to perform in athletic events of a different kind.
 
Displaying a sense of positivity said that "People who run on track will find it very difficult to run in Kambala. Even few international sportsmen who tried have failed miserably, so if we get proper training we can absolutely succeed." He also said that Kambala races are made more fun by studying a lot about buffaloes, both off and on track."
Last Updated Feb 17, 2020, 8:22 PM IST