Simple vitamin to save coronavirus patients' lives
A brand new coronavirus study says that there may be a correlation between vitamin D levels and the severity of COVID-19 cases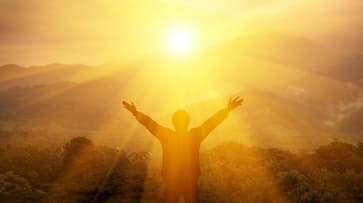 According to a new study led by Northwestern University, United States has noted that patients from countries with high COVID-19 mortality rates, such as Italy, Spain and the UK, had lower levels of Vitamin D compared to patients in countries that were not as severely affected.
According to reports, team conducted a statistical analysis of data from hospitals and clinics across China, France, Germany, Italy, Iran, South Korea, Spain, Switzerland, the United Kingdom (UK) and the United States to establish this.
Another study also found a link between higher levels of vitamin D and fewer COVID-19 cases and deaths.
In the study published on Wednesday in the journal Aging Clinical and Experimental Research, researchers from the UK found that among 20 European countries, those with higher average levels of vitamin D had fewer coronavirus cases and lower mortality rates.
The northern latitude countries of Norway, Finland and Sweden have higher vitamin D levels despite less UVB sunlight exposure, because supplementation and fortification of foods is more common, according to reports.
Last Updated May 12, 2020, 3:55 PM IST