Parumala Palli Perunnal 2023: Know history, significance, customs of the festival
Parumala Palli Perunnal or Parumala Church Festival is celebrated on November 2 of every year in Alappuzha. Know the date, history, significance, and customs of this festival.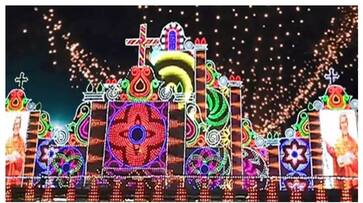 Parumala Palli Perunnal, also known as the Parumala Church Festival, is an important religious event in the Indian state of Kerala. Here's a brief overview of its history, significance, and customs:
History:
The Parumala Palli Perunnal is celebrated at the Parumala St. Gregorios Orthodox Church, which is also known as Parumala Church. This church is a significant pilgrimage site for Orthodox Christians in Kerala, as it is closely associated with the revered Saint Gregorios of Parumala (Pampady Thirumeni).
Saint Gregorios, also known as Parumala Thirumeni, was a prominent spiritual leader and the first canonized saint of the Malankara Orthodox Syrian Church. He is venerated for his piety, devotion, and contributions to the Orthodox Christian faith in Kerala.
Significance:
The Parumala Palli Perunnal is celebrated to honor the memory of Saint Gregorios. The festival typically falls in the first week of November and lasts for a few days. Pilgrims and devotees from various parts of India and beyond gather to participate in the festivities.
During the festival, special prayers, processions, and religious rituals take place. Devotees seek the intercession of Saint Gregorios for their prayers and needs. It's a time for spiritual reflection, renewal of faith, and coming together as a community.
Customs:
Prayers and Worship: The festival begins with special prayers and religious services conducted at the Parumala Church.
Processions: Colorful processions with religious icons, traditional music, and lit candles are an integral part of the festival.
Offerings: Devotees offer oil lamps, flowers, and donations to the church as acts of devotion.
Feast: The festival includes a communal feast, where food is distributed to the attendees. This meal is a symbolic act of community and sharing.
Cultural Programs: Cultural events, exhibitions, and educational programs may also be organized during the festival.
The Parumala Palli Perunnal is not only a religious event but also a cultural and social gathering that fosters a sense of unity and spirituality among the Orthodox Christian community in Kerala. It is a time to celebrate their faith, traditions, and the legacy of Saint Gregorios of Parumala.
Last Updated Nov 2, 2023, 4:17 PM IST