Over Rs 200 crore cryptocurrency fraud in Himachal Pradesh; mastermind on the run
The operation involved enticing investors with promises of high returns, employing a Ponzi-style structure, and manipulating cryptocurrency prices. A special investigation team has been formed to address the issue, with arrests and charges filed against some individuals involved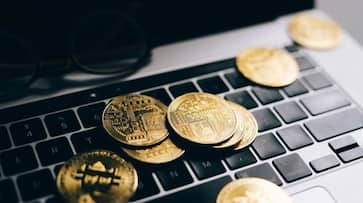 The elusive mastermind behind a cryptocurrency fraud operation, which may have duped thousands of individuals across Himachal Pradesh out of more than Rs 200 crore since the peak of the crypto craze in 2018, remains at large. This criminal syndicate enticed victims with promises of quick, substantial returns on their cryptocurrency investments, meticulously establishing a network of investors.
Initially, these investors were enticed to bring in more participants, ensnaring them in a Ponzi-style scheme. Independent MLA Hoshyar Singh raised the issue in the Vidhan Sabha, estimating that the amount swindled from individuals in Kangra and Hamirpur alone exceeded Rs 200 crore. In response to Singh's assembly address, a special investigation team was assembled to probe the matter.
The exact extent of the fraud remains undetermined, as Deputy Inspector General of Police Abhishek Dhullar, who leads the SIT, disclosed that the perpetrators employed misinformation, deceit, and intimidation to maintain control over their scheme. They continued extracting funds from unsuspecting investors by manipulating coin prices. 
Their initial cryptocurrency, known as 'Korvio Coin' or KRO coins, charged buyers an initial activation fee and promised substantial returns. Over the course of five years, these fraudsters utilized three to four different cryptocurrencies.
Cryptocurrency, a digital medium of exchange operating on a decentralized blockchain network, free from central authorities such as governments or banks, served as the backdrop for their activities. Once investors activated their accounts, they were encouraged to recruit new participants into the scheme.
The criminals adopted a Ponzi scheme model, where returns to earlier investors were paid from capital contributed by new investors rather than legitimate profits. Investors were incentivized to continue recruiting new members, perpetuating a cycle where fresh investments funded returns to earlier investors, who then became advocates for the scheme.
To enhance their scheme, the scammers created counterfeit websites to promote their coins and manipulate their values. They later introduced a new coin named 'DGT Coin,' deliberately driving down its price after a significant number of individuals had purchased it, leading to a major scam.
The culprits consistently unveiled new coins and investment plans under various company names, such as 'Hypenext' and 'Aglobal,' each time marketing them as fresh investment opportunities.
Police received approximately 50 complaints of such fraud in the current year alone. Their investigation revealed common elements and individuals involved in these fraudulent operations, according to SP Cyber Crime Rohit Malpani. Consequently, five individuals have been apprehended and charged in connection with these scams, resulting in eight FIRs being filed.
Director General of Police Sanjay Kundu expressed confidence in nearing the apprehension of the cryptocurrency scam ringleaders in Himachal Pradesh. 
Authorities have begun mapping their assets and conducting financial investigations. Kundu also cautioned the public against falling victim to cryptocurrency fraudsters, emphasizing the importance of vigilance and scepticism in this evolving financial landscape.
Last Updated Oct 3, 2023, 7:48 AM IST