No empty middle seats on return to India: Woman shares experience on London- Bengaluru AI flight
Meghana Manjunath narrated her experiences, including lessons learnt, in a series of tweets for the benefit of other compatriots waiting to return home.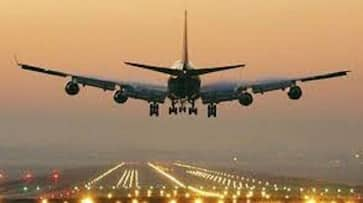 Bengaluru: A Bengaluru woman Meghana Manjunath, who returned from London in an Air India (AI) evacuation flight narrated her experience in a series of tweets depicting the travel on the repatriation flight.
"Live tweeting on my journey from London to Bangalore on the first set of Air-India flights. This will just be me sharing my personal experience. If it can help someone else plan their journey then #VandeBharatMission and #nammabengalooru," Meghana Manjunath said in a series of tweets.
She added that passengers were screened for body temperature, blood oxygen saturation and heart rate and asymptomatic people were stamped in a quarantine facility. The cabin luggage, which was restricted to 7 kg, was sprayed with a solution before boarding.
The 26-year-old said that the passengers were offered packaged meals, access to washrooms was unlimited, making long queues for washrooms in aisles was not allowed.
"Passengers in rows 41-52 had to rely on their own supply of masks and gloves," she said in another tweet.
While passengers cheered and clapped when they landed at Delhi airport, no such euphoria was visible on reaching Bengaluru airport, she observed.
Upon landing, the passengers were taken to the terminal in a bus which had only 20 co-passengers to maintain social distancing. The check-in at a quarantine-hotel was 'smooth', she said.
"There is no choice of the hotel provided. You get to choose which category and a hotel will be assigned to you. As of now, it's Keys Whitefield for 3-star and Taj Yeshwanthpur for 5- star," she said in a tweet.
According to reports, Manjunath, an architecture student at the University of Sheffield was planning to return to India on March 23. Her plans, however, got shelved when India suspended all the domestic as well as international flights in light of the coronavirus lockdown.
Last Updated May 13, 2020, 1:53 PM IST