Nithari Killings Case: Moninder Singh Pandher walks out of jail
The court's decision overturned the death sentences previously imposed on Pandher and his domestic help, Surendra Koli, in connection with the 2006 murder cases. The ruling highlighted the prosecution's inability to establish guilt beyond a reasonable doubt and criticized the investigative process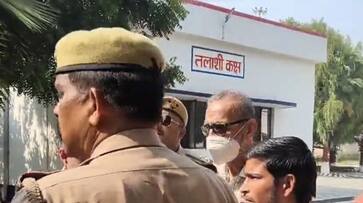 Moninder Singh Pandher, one of the accused in the notorious Nithari case, was acquitted by the Allahabad High Court earlier this week and has been released from Luksar jail in Greater Noida. The Allahabad High Court on Monday reversed the convictions of the 65-year-old businessman and his domestic help, Surendra Koli, in the sensational 2006 murder cases. This decision effectively overturned the death sentences previously imposed on Koli in 12 cases and on Pandher in two cases. 
The high court's ruling emphasized the prosecution's failure to establish the guilt of both accused "beyond reasonable doubt, on the settled parameters of a case based on circumstantial evidence." The court went on to condemn the investigative process, asserting that it amounted to "nothing short of a betrayal of public trust by responsible agencies."
Surendra Koli, the primary accused, remains incarcerated in Ghaziabad's Dasna jail, serving a life sentence for his involvement in the murder of a 14-year-old girl.
The Nithari case, which shocked the nation with its gruesome details of sexual assault, brutal murders, and even hints of cannibalism, first came to public attention in December 2006 when human remains were discovered in a drain near a residence in Nithari village, located in Noida, Uttar Pradesh.
In this horrifying case, Koli was alleged to have lured children to the house with promises of sweets and chocolates, only to murder them and engage in heinous acts with their lifeless bodies. Cannibalism was also a dark facet of the accusations, with the accused disposing of bones and body parts in a ditch behind the house.
Pandher, Koli's employer, was also implicated in the heinous crimes of brutal murder and rape linked to the Nithari case. The serial killings attributed to Koli and Pandher spanned the years 2005 and 2006, leaving a grim mark in the annals of Indian criminal history.
Last Updated Oct 20, 2023, 2:04 PM IST