Nipah threat not over yet, Kerala CM Pinarayi Vijayan in first press briefing in 7 months
Chief Minister Pinarayi Vijayan held a press conference after 7 months on Tuesday(Sep 19) and briefed about Nipah outbreak in Kerala. He said," Nipah is a major problem in the state. The threat of the virus cannot be ruled out though it has been brought under control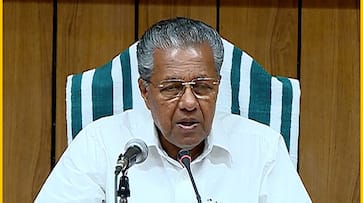 Kerala: Chief Minister Pinarayi Vijayan held a press conference after 7 months on Tuesday(Sep 19) and briefed about Nipah outbreak in Kerala. He said," Nipah is a major problem in the state. The threat of the virus cannot be ruled out though it has been brought under control
He said that Kerala is fully prepared to face the challenges brought by the Nipah virus and scientific precautions have been taken in Kozhikode, Kannur, Wayanad, and Malappuram districts.
As the Nipah virus outbreak continues to pose challenges in Kerala, authorities are diligently working to combat its spread. Here are the latest statistics, health services, testing protocols, and containment measures in place.
A total of 1256 contacts have been listed for monitoring. Among them, 276 individuals are considered high-risk. 122 are relatives of infected individuals, while 118 are healthcare workers. Currently, 994 individuals are under supervision. Out of 304 individuals tested for the virus, 267 have tested negative, 6 have tested positive, and 9 are in isolation.
All essential medical services are readily available to respond to the outbreak. Plans are underway to introduce volunteer services for isolation support. Local law enforcement is actively involved in contact-tracing efforts. A dedicated psychosocial support team is being mobilised to provide assistance. The Nipah team has established a medical helpline for public queries. Special mental support sessions are available to help children cope with the situation. Notably, the call centre has received 1193 calls from concerned citizens. The e-Sanjeevani medical service is set to launch soon, expanding healthcare access.
Approximately 36 bats were collected for testing, and all results have turned out negative. All the bats were collected in close proximity to the location of the first Nipah patient. The police is actively tracing the route map of the infected people.
In containment zones, shops are allowed to remain open until 8 p.m., with operational hours depended on the evolving situation.
Last Updated Sep 19, 2023, 7:42 PM IST