Netizens question Bloomsbury for publishing book on Shaheen Bagh while distancing itself from Delhi riots
Bloomsbury finds itself in a difficult situation as it refused to publish a book on Delhi riots but went ahead with a book on Shaheen Bagh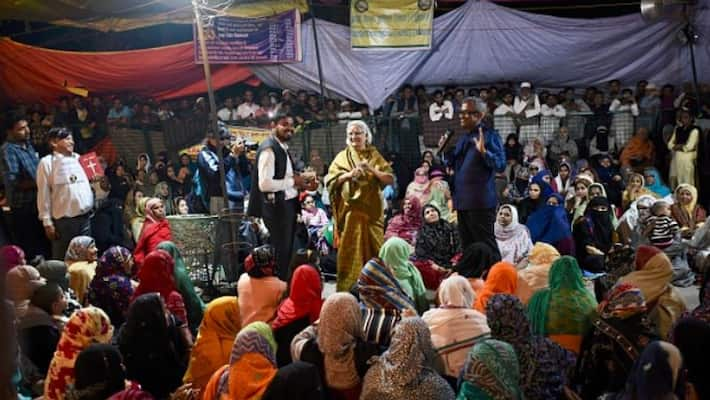 Bengaluru: Bloomsbury finds itself in a difficult situation as it refused to publish a book on Delhi riots but went ahead with a book on Shaheen Bagh.  
The book covers the riots that hit Delhi early this year and has been authored by advocate Monika Arora and Delhi University teachers Sonali Chitalkar and Prerna Malhotra. 
While the publishers have refrained from associating themselves with this book, at the same time, in a diametrically opposite move, several have slammed it for publishing a book on Shaheen Bagh.
 
The book titled, "Shaheen Bagh: From A Protest To A Movement" is written by Ziya Us Salam and Uzma Ausaf. 
It has even termed the protests as "glorious" and a "metaphor for resistance".
It further noted, "The authors take us on this glorious journey of the making of Shaheen Bagh and how it became a metaphor for resistance, spawning a hundred Shaheen Baghs across the country to restore the sanctity of the Constitution, the national flag & the national anthem."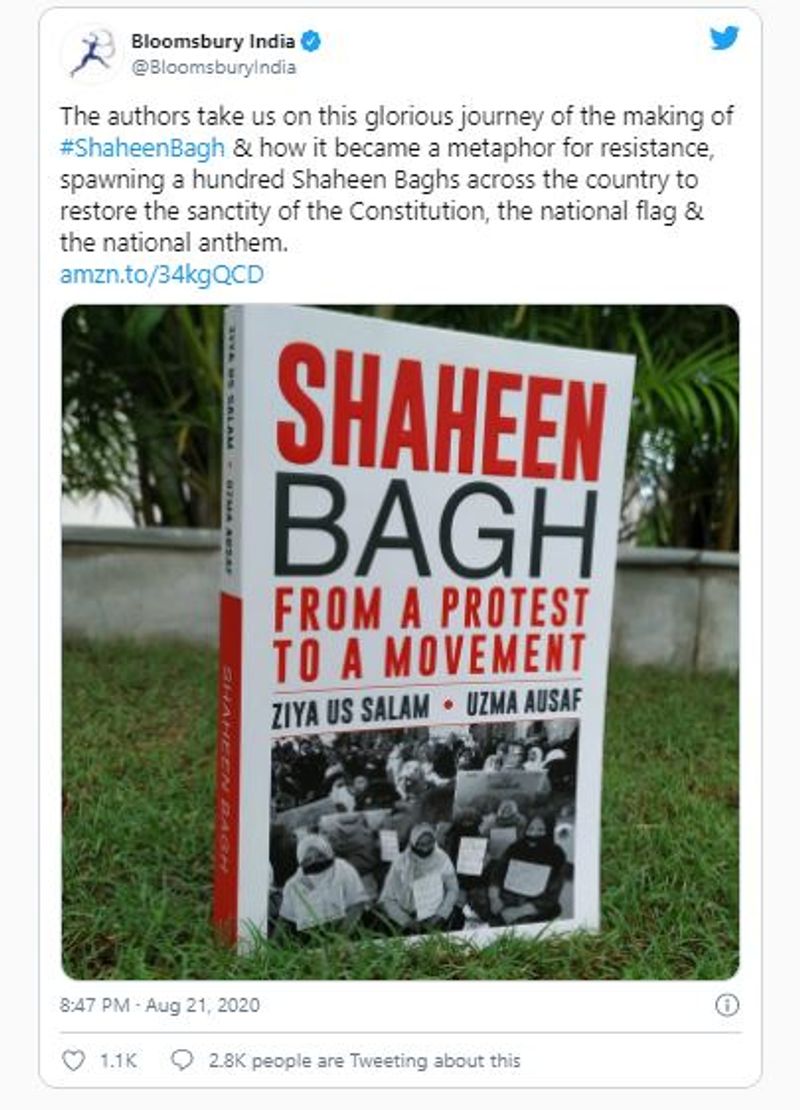 Quite naturally, several people have questioned the credibility of the publication.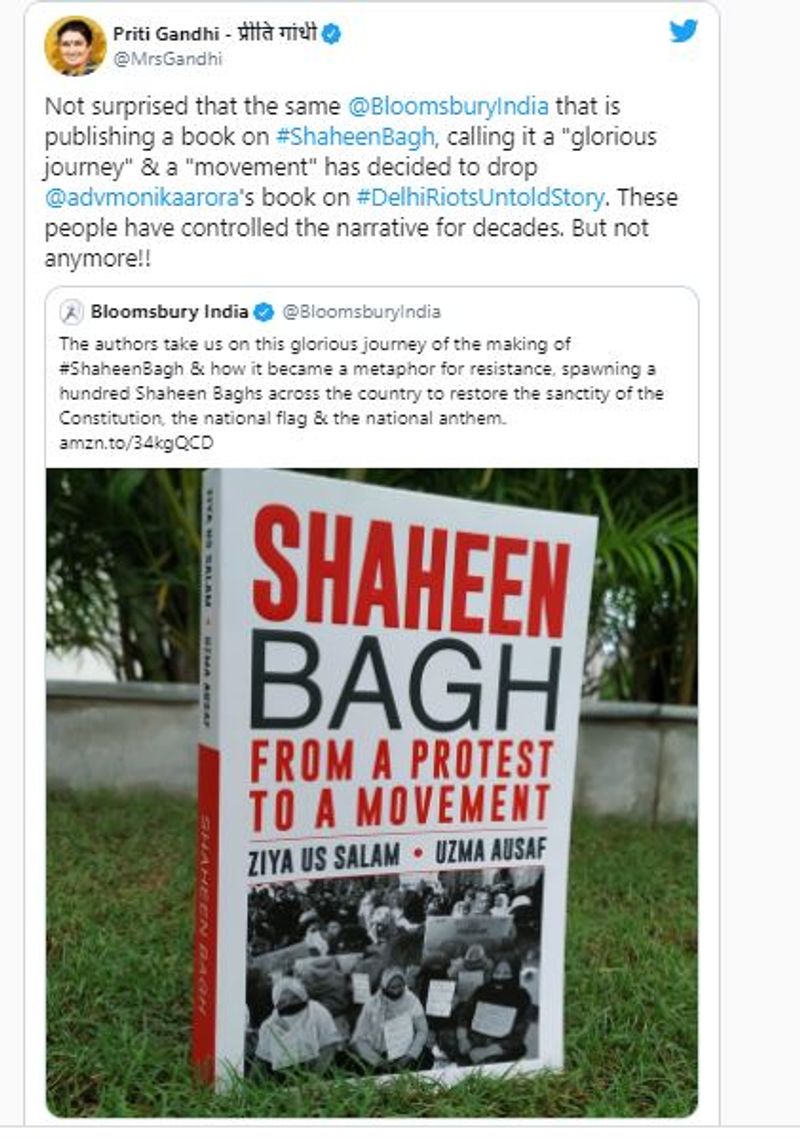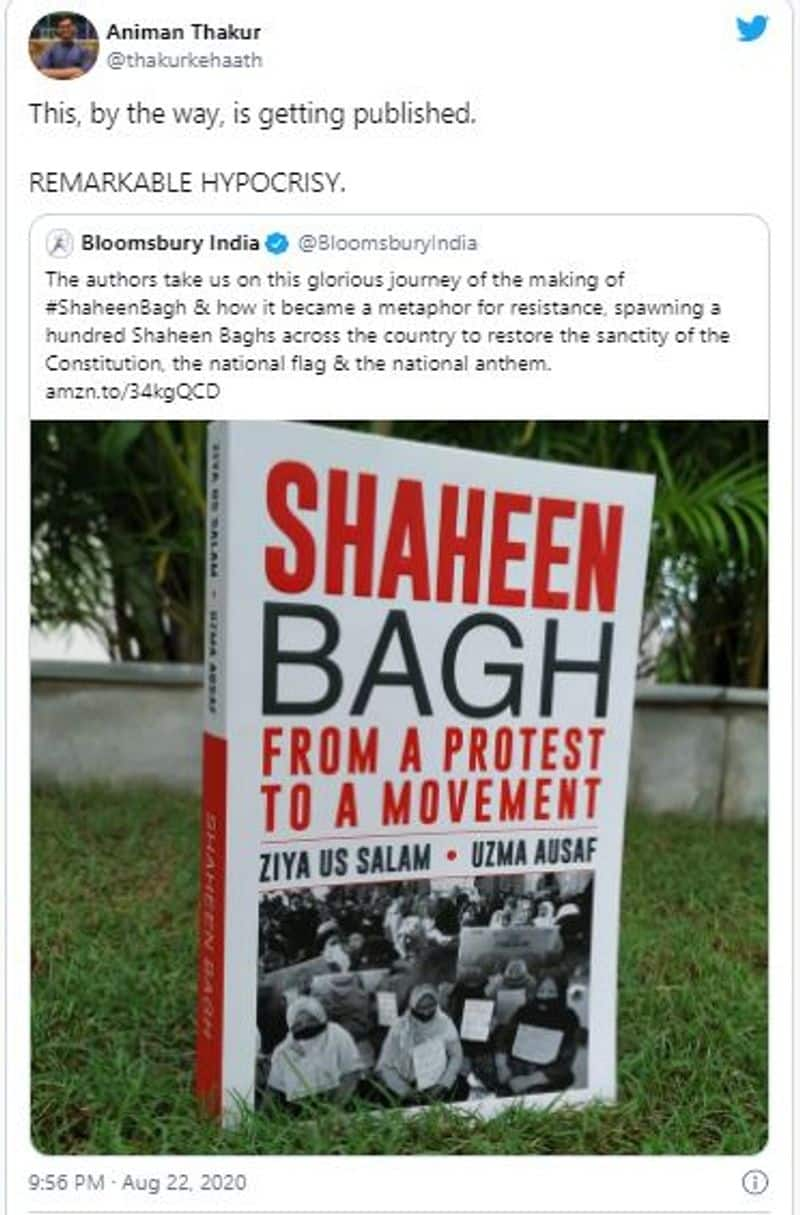 The authors of the book Bloomsbury decided not to publish the book had this to say: "The book launch was planned on 22nd August, 4 pm. At 3:30 pm Bloomsbury India tells us that Bloomsbury UK has pressurised them to withdraw this book. They said that Bloomsbury UK was pressurised by international authors and other social activists who have tweeted and tagged Bloomsbury UK not to publish this book."
Shaheen Bagh protests were held in Delhi to protest against the Citizenship Amendment Act which gives citizenship to persecuted non-Muslim minorities of Pakistan, Bangladesh and Afghanistan. 
But it is alleged that the protests were funded by the Popular Front of India. 
As the protests went on, the Supreme Court appointed interlocutors to talk to the protesters, but reports had then added that the participants had refused to cede even an inch. 
There were also allegations that people like Teesta Setalvad had been tutoring the protesters to not cooperate with the interlocutors. 
 
Last Updated Aug 24, 2020, 3:19 PM IST