Mandala Masam 2023: Know important dates, history, significance, rituals and more
Mandala Masam 2023 is a significant religious observance in Hindu traditions, particularly in the context of the Sabarimala pilgrimage in Kerala. Let's look at some of the important dates, history, rituals, and significance of the Mandala Masam Pooja.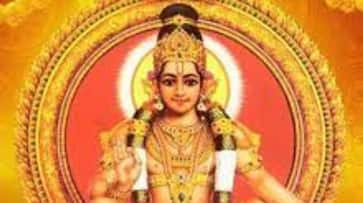 Mandala Masam is a significant religious observance in Hindu traditions, particularly in the context of the Sabarimala pilgrimage in Kerala, India.  Mandala Puja typically falls in the Malayalam month of Vrishchikam (usually November-December) and lasts for 41 days. This year the Mandala Masam starts on November 17.
Lord Ayyappa, also known as Manikandan, is celebrated during Mandala Masam primarily due to the association of this period with the annual pilgrimage to the Sabarimala temple in Kerala, India. The celebration of Ayyappan during Mandala Masam is deeply rooted in Hindu mythology and traditions.
Important dates:
Mandala Pooja is scheduled for Wednesday, December 27, while Makaravilakku is set to take place on Saturday, January 14, 2023.
Rituals:
Before the onset of Mandala Kalam, devotees initiate a period of vrata or penance that spans several days. Dedicated practitioners often adhere to a rigorous 41-day fast during Mandala Kalam, and some opt for shorter fasting or penance durations. The observance includes abstaining from non-vegetarian food, refraining from engaging in sexual activities, and donning a special 'Rudraksha' mala throughout this sacred period.
When Mandala Kalam commences, devotees making their way to the Sabarimala Temple don black dhotis. Alongside this, they carry a significant item known as 'Irumudi' or 'Ketunira.' This is a cloth bundle partitioned into two segments, containing a sacred coconut along with rice and ghee. The purpose of 'Irumudi' is to offer it to Lord Ayyappa as part of their pilgrimage.
Another integral aspect of the initiation of Mandala Kalam involves a ritual visit to the Shri Krishna Temple in Guruvayur. This pilgrimage holds cultural and spiritual significance for devotees embarking on their sacred journey during Mandala Kalam.

Significance and Celebration:
Sabarimala Pilgrimage: Mandala Masam is primarily associated with the pilgrimage to the Sabarimala temple dedicated to Lord Ayyappa. Devotees undertake a 41-day penance during this period, preparing for the pilgrimage.
Austerity and Fasting: Devotees observe strict austerities during Mandala Masam, including fasting, abstinence from certain foods, and engaging in prayers and meditation. The fasting period is considered a time of purification for the mind and body.
Culmination with Makaravilakku: The 41-day observance concludes with the Makaravilakku festival. Pilgrims gather to witness the celestial lighting of the Makaravilakku deepam (lamp) at the Sabarimala temple.
Ayyappa Devotees: Mandala Masam holds particular significance for devotees of Lord Ayyappa. Pilgrims, known as Ayyappa Swamis, come from various parts of India and even abroad to participate in the Sabarimala pilgrimage during this sacred period.
Spiritual Significance: 
The observance of Mandala Masam is considered a spiritually enriching and purifying experience. It involves self-discipline, devotion, and a focus on spiritual practices to attain the blessings of Lord Ayyappa.
The pilgrimage to Sabarimala during Mandala Masam is one of the largest annual pilgrimages in the world, drawing millions of devotees. The rituals and practices during this period are deeply rooted in tradition and have been passed down through generations.
Last Updated Nov 16, 2023, 6:00 AM IST