Man attempts joyride in high-end Porsche car during lockdown, gets punished with sit-ups
A 20-year-old Indore man's drive around the city in his shiny Porsche was 'spoiled' when he was caught by the city security council and was thus made to do sit-ups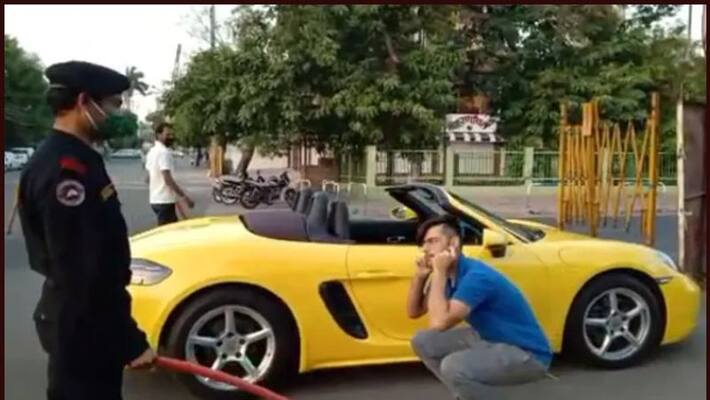 Indore: A 20-year-old man's happy ride in a Porsche convertible car during lockdown ended up with punishment. In a video of the incident that has gone viral on social media, the man can be seen pulling over in his Porsche 718 Boxster, the luxury two-seater convertible sports car from the German automaker.
The police can be seen asking the man to step out of the car. The city security council member is seen asking him to straight-away do the sit-ups. The driver does claim to have a curfew pass but the council member proceeds to make him hold his ears and do the sit-ups for not wearing a mask.
This incident took place in Indore as the police have been keeping a vigil on lockdown violators.
 
Last Updated Apr 26, 2020, 1:32 PM IST