Major General GD Bakshi: India must be ready to fight and China will back down
Ex-Army general GD Bakshi is from the Jammu and Kashmir Rifles. He was awarded the Vishisht Seva Medal for commanding a battalion in the Kargil War. He spoke on India-China face-off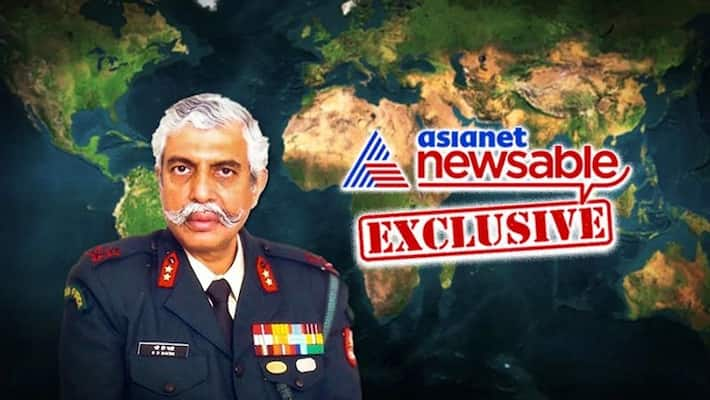 New Delhi: "China has destroyed the peace and tranquility accords by killing our 20 soldiers. We have to hit back and hit back hard. We have to show that when push comes to shove, we are prepared to hit back. Those who want peace must be prepared for war. Nothing will come out of peace talks. We must show China that we also have teeth. We'll have to show some military mettle. China has suddenly started acting very aggressively against Taiwan, Japan, Vietnam, Indonesia, Philippines and Malaysia too. It is getting tough with every country in the world. And, it is almost trying to push us into a war. So, somebody will have to stand up to China and stop the bully. We must give them another jhatka like we did in 1967. Only then China will be quite for some time," said Major General Gagan Deep Bakshi (Retd), popularly known as GD Bakshi, in an exclusive interview with Shri Ram Shaw.
A man of versatile talents, Bakshi is possibly India's most famous thinking and talking military veteran, certainly the most popular with the resurgent nationalists.
Author of several well-researched books on military strategy, he is best known for his forceful articulation of the national interest on prime time news on several channels.
Ex-Army General Bakshi is from the Jammu and Kashmir Rifles. He was awarded the Vishisht Seva Medal for commanding a battalion in the Kargil War. Later, he was awarded the Sena Medal for distinguished service in commanding a battalion during counter-insurgency drives.
He subsequently commanded the Romeo Force (Part of elite Rashtriya Rifles) during intensive counter-insurgency operations in the Rajouri-Poonch districts of Jammu and Kashmir and succeeded in suppressing the armed militancy in this area. He has served two tenures at the Directorate General of Military Operations and was the first BGS (IW) at HQ Northern Command, where he dealt with Information Warfare and Psychological Operations.
Excerpts.
Question: India has lost its 20 bravehearts during the violent military faceoff in Ladakh along the LAC. Chinese side has also sustained casualties. Since India has started fighting fire with fire, do you think Dragon has now realised that bullying tactics against India won't work anymore?
Major General GD Bakshi: No, we have to still make them realise because they think they've gotten away with it. They are very treacherous. They got into talks with us to pull back. But, they didn't pull back and in the Galwan Valley they reinforced and very deliberately laid an ambush for our troops. They killed our 20 soldiers including one Colonel. This is not a laughing matter. It's another matter that our boys fought very valiantly on the ground and killed 43 of their people. But, the fact is that this is not the way to fight. We are not supposed to fight with sticks and stones. We are spending more than Rs 2 lakh crore per year on defence. Isn't it that we forced our soldiers to fight with sticks and stones? And, it's because of the accords of 1996 and 2005 which say we will not open fire. So far the troops have respected. But, there should be a big change because China has destroyed those peace and tranquility accords by killing our 20 soldiers.
Q: Don't you think that the agreements between the two countries of "not to use firearms during face-offs" should be abrogated? Is military talks only option to end the standoff successfully and peacefully?
Bakshi: Yes…if we have any self respect and izzat. And, if we want to surrender, if we want to lie down then we will make a laughing stock of ourselves in the world. We have to hit back and hit back hard. Just deployment for deployment does not work. We have to show that when push comes to shove, we are prepared to hit back. Those who want peace must be prepared for war. Otherwise we'll keep anticipating push every year and at every single place along the LAC and we'll keep retreating because we have such Nobel Peace prize aspirants in our country.
Q: So you think agreements should be abrogated, right?
Bakshi: Absolutely. The peace and tranquility accords have been abrogated (by the Chinese). Is it the way to have peace and tranquility by killing 20 soldiers? That's not done. That's not the peace and tranquility that we've come prepared to fight.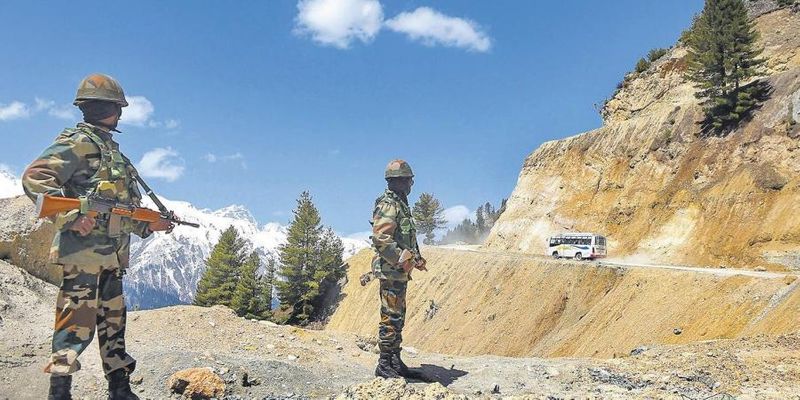 Q: How do you view the present situation? We are hearing reports of tactical retreat by the Chinese. There have been talks at a couple of levels. Can we really trust them at this stage and what should we really be watchful about?
Bakshi: There is no way that we can trust the Chinese. They said we'd withdraw. In Galwan Valley if you go by the satellite photos that are being shown on TV channels, they have increased their strength. There is now one brigade infantry and one armoured brigade opposite Galwan whereas we very beautifully accepted what Chinese said and we moved back. We have reduced in that area. But they increased their troops in that area. They have not gone anywhere from the Finger 4 area. So what are we getting so happy about peace talks?  Nothing will come out of peace talks except that we'll retreat quietly without telling the people that we are trying to hide from the people. Just hit back. Now that the Prime Minister Narendra Modi has said that we must hit back. We must show China that we also have teeth.
Q: What would you be recommending to the Indian establishment to consider and to keep in mind as they move forward? Would you support the call for boycotting Chinese goods?
Bakshi: We should have done that many years ago. I have been a part of Swadeshi Jagran Manch. For the past 10 years I have been shouting for this. It has nothing to do with Chinese aggression now. This is not the way. This is the way we want to escape. Jab ladne ka madda nahi hai toh phir aap bahane dhoondhoge ki maine toh us se trade khatam kar diya. Arre sahib, ladna to padega, trade to khatam karna hi padega. Apne logon ko bachane ke liye, apne vyaapariyon ko bachane ke liye…Bharat me jobs bachane ke liye. To save jobs in India we can't outsource jobs to China. That is another matter but here we have to give a military response. Please show some military mettle. We've got a very strong Army, a very strong Air Force and Navy. We must be ready if push comes from shove to give it back and not retreat like this and look for excuses.
Q: What are you making of the recent aggression adventurism from the Chinese government whether it is along the India-Tibet border, whether it is in the South China sea whether it is with Taiwan whether it is with the various other countries in the East Asian region? How are you viewing this increasing adventurism and militarism that we are seeing from the Chinese government?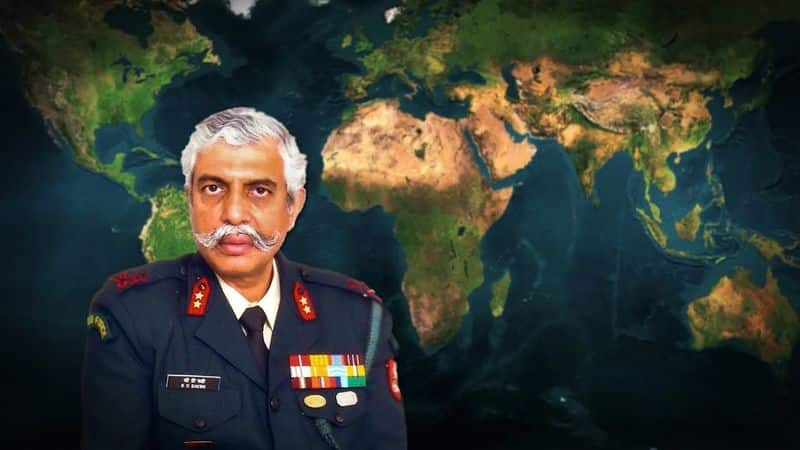 Bakshi: Look, Chinese government is responsible for spreading COVID-19 to the whole world. It is the Wuhan virus, it is a Chinese virus. Whether they have done it accidently or they've released it deliberately as part of biological warfare, the fact is China is responsible for this. China is behaving like a nation under siege because every country in the world is abusing China now. Over six to seven million people are affected and more than four lakh people have died. And, it is all because of China. So China has suddenly started acting very aggressively against Taiwan, Japan, Vietnam, Indonesia, Philippines and Malaysia. It is getting tough with every country in the world. And, it is almost trying to push us into a war. So somebody will have to stand up to China and stop the bully. The biggest country in Asia next to China is India. If we buckle down like this and try to look for excuses on how not to fight, then we will cut a very sorry figure internationally.
Q: Facts show that more than 1.28 lakh square kilometres of land had gone to China and Pakistan when Pandit Nehru was the prime minister. Does Rahul Gandhi have the moral right to undermine the spirit of the nation with respect to the border standoff with China?
Bakshi: Why do we waste time for a person like Rahul Gandhi? We've got a problem with China, let's face it. We must not indulge in why and what Rahul Gandhi did? Of course they are responsible for this problem. Who gave our territory, who gave Aksai Chin? Usme doubt kya hai? Why do we waste our time and energy in a useless debate with somebody who does not know anything? Let's please focus on the fight. We are more busy fighting Rahul Gandhi. We should not waste time with him when we have to fight China.
Q: Had Nehru allowed the Indian Air Force to participate in the 1962 war, would the consequences have been different now?
Bakshi: Yes…very much different. We had air superiority. We could have bombed ahead of the Chinese and we could have made a material difference. Now, we don't want to use even rifles…now we want to fight with sticks and stones. What a joke! We must fight properly. If China is so keen for a fight that it will not let you live in peace then what option have we got but to fight back? Our Fauzis have been reduced to a police force! Is Army a danda force that it will fight only with sticks and stones? Phir toh aap ko RAF aur CRPF lagaani chahiye. Army is supposed to fight. They have weapons. They have equipments. They have rifles, machine guns, mortars, artillery, tanks, aircrafts, jet fighters. Why aren't we using it? Are these meant for Republic Day parade?
Q: China fought a war nearly 41 years ago and was defeated by Vietnam. India fought the Kargil War 21 years ago and defeated Pakistan. Be it military talks or war, does India have an upper hand?
Baskhi: Lakhs of tonnes of water have flown down from the Brahmaputra since 1962. Today it is a different Army as you very rightly pointed out that Chinese Army has not fought a war since 1979. Against Vietnam they got worst of it. If we let China get away without fighting then who is to blame? We're to blame. We must fight because we are much better than the Chinese now.
Q: We have witnessed that time and again Chinese forces try to infiltrate into our territory, only then we respond/react. The pressure is always from China side, not from our side. Why India is not adopting a pro-active policy to reverse that pressure?
Bakshi: That is precisely what we have been shouting from the rooftops. Why must China dictate the agenda? Why must China specify how we will fight, where we will fight, when we will fight? All the choices are with China. We only have to react…react…react. Then go for peace talk…peace talk…peace talk. Prime Minister Narendra Modi gave such a wonderful message that the supreme sacrifices of our jawans will not go in vain. Two hours later foreign affairs ministry said that we are having talks…we will resolve it. It was unnecessary for the Indians to die. What a thing to say…Unnecessary! Hamare 20 jawan shaheed ho gaye sahib aur aap kah rahe hain ki unnecessary tha yeh sab…yeh nahi hona chahiye tha…hona toh nahi chahiye tha lekin usne (China) kiya…ab aap kya karoge? You have to fight back and I am very much convinced that we will win and we have to fight because we have no other option now.
Q: India is a vibrant democratic country whereas there's a dictatorial and tyrannical regime in Communist China. They don't even talk with their own people. Don't you think that China's gimmick for a talk to resolve the issue is mere an eyewash?
Bakshi: Chinese are a dictatorial, authoritarian society. They do not even tell their people how many people have died of COVID-19. They have lied about the COVID casualties. They lie through their teeth. They are the most deceptive people because their strategic culture, their all warfare is based on deception. So what are you expecting that when they are saying that they want to talk, do you think they are so sincere about talking? They have used their talks to build up their strength. So we still want to fall into their trap again and again because we are so unwilling to fight. That is now showing. We have to fight. Somewhere we have to stand up to bully. China ne shanti ki baat karke sirf apni takat badhai hai. Usne Galwan me apni takat badha li. Jahan kewal ek infantry brigade thi, wahan ab ek armoured brigade bhi aa gayi. Fingers ilaqaa khali nahi kiya. China must get the taste of its own medicine. Jaise hamne 1967 me faisla karke inko jhatka diya tha …We must give them another jhatka like we did in 1967. Only then China will be quite for some time. Otherwise we'll keep facing this. Next year again it will happen and again there will be peace talks and we'll think that we are the greatest friends. No, we are NOT. China will only understand the language of strength.
Q: India has remained neutral on Non Alignment policy so far since Nehru era. Now, this is not paying off. US is backing us at the moment because they are in trade war, cold war with China. Don't you think, it's high time that India should give up its neutrality stance and form a cohesive alliance?
Bakshi: India's neutrality stance is stupid. Chanakya said, my enemy's enemy is my friend. America has a problem with China, Japan has a problem with China, Vietnam has a problem with China, Singapore has a problem with China. Indonesia, Malaysia, Philippines, they all have a problem with China. Why should we not aligning with them? It's a common sense that we should align with America and we are heading in that direction. We already have strategic partnerships. We need to deepen them. We must go all out for the alliance with America, Australia and Japan. This should be the basic alliance and Vietnam must be a part of it.
Q: Sikyong Dr Lobsang Sangay, President, Tibetan government-in-exile has said that once Tibet is demilitarised and declared a zone of peace, two largest populated countries in the world, India and China, will have permanent peace. What lessons do you think this holds for a country like India?
Bakshi: I absolutely agree with the Tibetan Prime Minister Sikyong Dr Lobsang Sangay, President, Tibetan government-in-exile. I hundred percent endorse his views. We had no problem in this area. Tibet was the most peaceful country in the world and Nehru allowed this country to fall to China. The Chinese military commander went via Calcutta to take charge in Tibet. That's the way we helped in their conquest instead of helping Tibetans. And, then we quietly withdrew our forces and our military rights that we inherited from the British Empire. We gave our UNSC seat to China…I mean, can you do more stupid things like this? Read the letters that Sardar Patel had written to Nehru warning him of the danger from China. And, we still want to talk of peace! We refused to learn any lesson from history. Still we want to talk of peace. I can understand we don't want to fight on two fronts at the same time, but if the other side is bent upon fighting what will you say that I'll not fight…I'll surrender! Then you will make a laughing stock of yourself in the world. Arjun, Yuddha kar…if you've to fight, you have to fight.
Q: Anything else if you want to share with our readers, or you want to convey any message through this interview to the government on behalf of vivacious, valiant and vibrant Indian armed forces?
Bakshi: I would like to appeal to our government to stand firm and if push comes to shove, be ready to fight. If you want peace, be ready for war. Indian armed forces are quite strong. We wanted them to be even stronger, but somehow this entire defence buildup process seems to be always getting last priority. That should to be speeded up. Whatever we have now, we can give a good account of ourselves providing we stand firm. Do not fall between two stools. Please do not start looking so desperately for peace that you are not in a position to take proper military action. Take the military action that is required. Don't go half cock…go full and do it once you will have peace for a long time. Otherwise you will get pushed every year. India is capable of dealing with both China and Pakistan together for a time and that's why we must align with America, Japan, Vietnam, Australia so that we put up a cohesive front and put China under equal pressure. Why should China have all the initiative? Why should China decide what, when, where and how to fight. Will they decide that we will fight only with sticks and stones? And we'll have to go by what the Chinese are saying. What a non-sense! Please break their hold on the initiative … be proactive. We know that China does not want peace despite all that we have tried. We must be ready to fight and they will back down. But, if we are not ready to fight, they'll keep mounting us. We must be ready to give it back to them. If we have military force, then we have to be able to use it when required. The whole world, the whole of Asia is looking at us now. We will cut a very sorry figure if we back down after what China has done, the way they killed our 20 brave soldiers.
Last Updated Jun 20, 2020, 4:48 PM IST