Kerala CM Pinarayi Vijayan plans on opening pubs for techies; gets bashed
The plan to open pubs in the state came after Kerala chief minister Pinarayi Vijayan received a complaint that professionals in sectors such as IT, who work late hours, do not have enough opportunities for entertainment in the state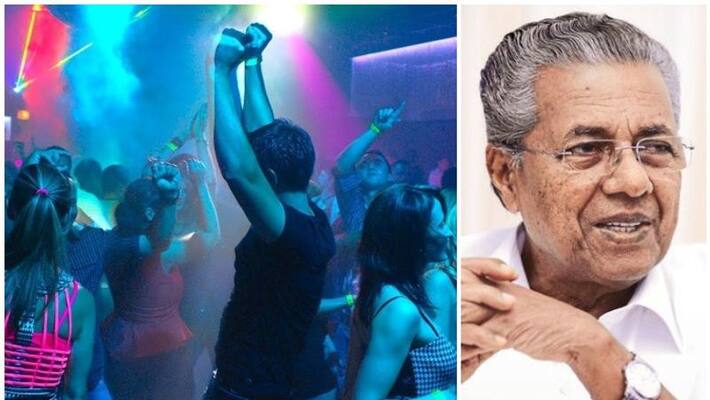 Thiruvananthapuram: Kerala chief minister Pinarayi Vijayan on Monday (November 11) indicated that the state government was considering opening pubs in Kerala. The CPI(M) government has been easing the state's liquor policy since 2016, against the prohibition envisaged by the previous Congress government.
In a TV programme which is sponsored by the government, Kerala CM said there is a complaint that professionals in sectors such as IT, who work late hours, do not have enough opportunities for entertainment in the state. Regarding this, the government is considering opening pubs in such circumstances.
The chief minister said better facilities would be introduced at retail liquor outlets run by state enterprises to ease the hardship faced by consumers, who are forced to stand in long queues. The idea to open pubs comes after the government's decision to give licence for small breweries that want to make wine and low-alcohol content liquor from locally available fruits.
Meanwhile, many IT professionals have raised their voice against the decision.
"I don't understand why the chief minister is not doing something for the needy, today too the flood victims in the state are suffering for not having a house. He doesn't mind these things, but he has plans to open pubs in Kerala. I, as an IT professional, is against CM's new plans for the state," said Nirosh Kumar.
"I work outside Kerala because the opportunity for IT professionals in Kerala is so less. I think before beginning the pub culture in Kerala, the CM should increase IT workplaces in the state," said Akhil C.
"Vijayan should increase security in the state rather than building pubs in the state. There is no point in opening pubs, where there is no security on roads at night," said Maneesha Pramod.
Last Updated Nov 12, 2019, 12:49 PM IST