Kerala: Adani Power, DB Power offer Rs 6.88 per unit for medium-term contracts amid KSEB crisis
KSEB opened the short-term tender amid the acute power crisis. The tender opening for the 500 MW medium-term Power Purchase Agreement (PPA) was scheduled for Monday (Sep 4). The tender for the purchase of 200 MW power on a short-term contract basis will be opened today.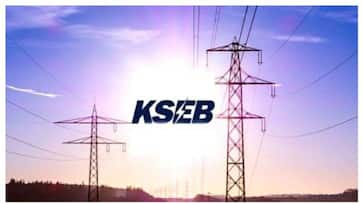 Thiruvananthapuram: Adani Power and DB Power provided price quotes of Rs 6.88 per unit for the supply of electricity in response to the Kerala State Electricity Board's (KSEB) invitation for bids for the five-year medium-term contracts intended to address the state's impending power crisis. Adani Power and DB Power both agreed to provide 303 MW at a rate of Rs 6.88 per unit in the bids that were opened on Monday. Once they receive the Kerala State Electricity Regulatory Commission's clearance, according to KSEB officials, they will proceed with the deal.
The initial unit prices from Adani and DB were Rs. 6.90 and Rs. 6.97, respectively. Negotiations, though, led to a revision of the quotations to Rs 6.88 per unit for reverse bidding.
Although the new arrangement will result in a loss for the board of Rs 5 crore per day, it has no choice but to purchase electricity from private companies in order to prevent load shedding throughout the state.
The state wouldn't get power for another month even though the tenders were approved. Power tariffs may increase in the future since electricity will need to be obtained from the market until then at greater prices.
KSEB had a long-term agreement with three companies for 465 MW prior to this that lasted seven years. At that time, each unit of electricity cost Rs 4.26. The agreement took effect while the UDF was in power. The Regulatory Commission highlighted technical errors leading to the contract's cancellation. As a result, the enterprises ceased providing electricity. Jindal Power Limited, Jindal Thermal Power Limited, and Jabua Power Limited provided electricity. KSEB had to sign new contracts as the power challenge got worse. To prevent a power crisis, KSEB currently purchases power for between Rs 6.50 and Rs 8 per unit.
On Tuesday, the bidding process for the 200 MW on a short-term contract will begin, and on Wednesday, the bidding process for the 500 MW.
 
Last Updated Sep 5, 2023, 12:56 PM IST