Karnataka Dy CM: 'COVID-19 not serious epidemic, virus must have left my body as easily as it entered'
Addressing a meeting of traders and officers, Karnataka deputy chief minister Laxman Savadi said there is no need to panic and one should go on with their life as usual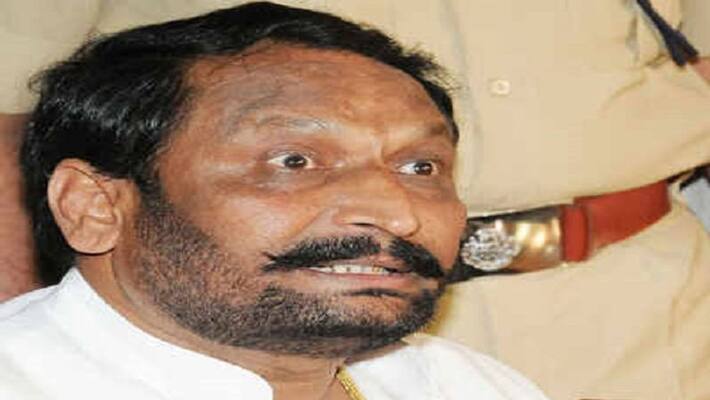 Belagavi: Karnataka deputy chief minister Lakshman Savadi on Sunday (July 12) asked people not to panic over the spread of the coronavirus (COVID-19) in Athani, Belagavi according to a report on a popular website.
"COVID-19 is not a serious epidemic. We have to learn to live with it. We should not worry too much about it. We should go on with our lives in a routine fashion," he told a meeting of traders and officers.
"It is possible that even I contracted the virus but was cured of it without my knowledge. I have travelled across the state for official visits and meetings. I have met numerous people. I might have easily contracted the infection. It must have left my body as easily as it had entered. I have got myself tested. If I get tested (for antibodies) now, it will show that I had got the infection some time ago. Therefore, there is no need to panic," he said.
The crowd expressed serious concerns about the rising number of COVID-19 cases in Athani taluk.
Karnataka in the last 24 hours reported 2,627 cases, 693 discharges and 71 deaths, according to the health department bulletin.
Of the total positive cases, 15,409 persons have recovered and been discharged while 22,746 active cases are being treated at COVID-19 designated hospitals. 532 persons are admitted to the ICU. The death toll in the state stands at 684.
Bengaluru alone reported 1,525 new cases of the total 2,627 COVID-19 cases on Sunday, as the total tally of infections in Karnataka surged to 38,843.
Last Updated Jul 13, 2020, 11:34 AM IST